WHAT WE DO
There's more to a website than flashing images and cool colors. Visitors are more interested in how you can help them.
WHY RESPONSIVE DESIGN MATTERS
Users on any device must have the best experience possible on your website.

What separates Clever Dogs Media website development service from others is our Content Expertise and our Content Management Systems that feature:
beautiful, responsive design.

user-friendly technology.

integrated Search Engine Optimization.

proficient, local tech support.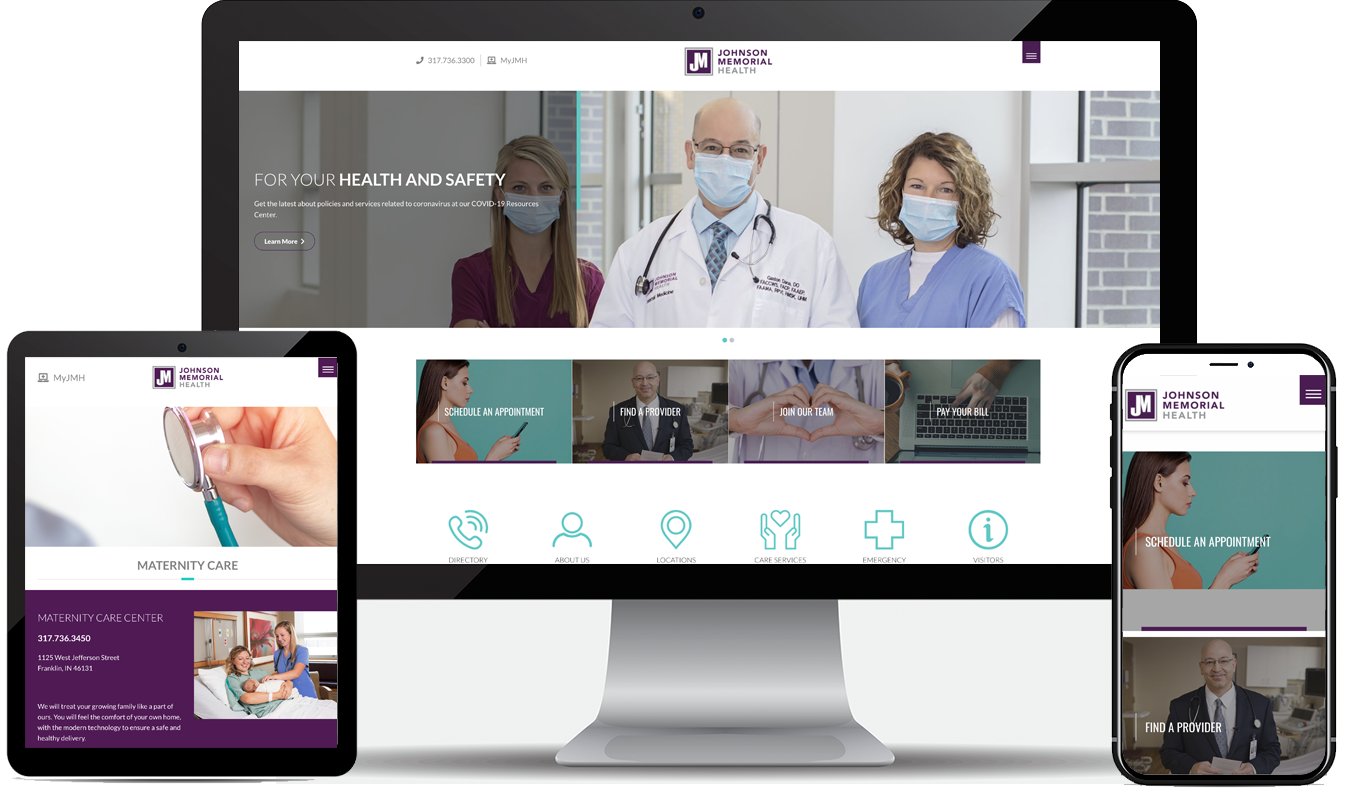 BY THE NUMBERS
Websites
70-80%
of consumers who research a company online before visiting or making a purchase with them.
83%
of businesses that have websites say they have a competitive advantage over businesses without websites.
84%
of consumers believe that small businesses with websites are more credible than ones without an online presence.
HOW WE DO IT
We make your project easy by
focusing on your marketing needs
following a proven and simple process
making your site beautiful, fast, secure, responsive
being nice people to work with
WHAT THEY SAY
We get the nicest comments from our clients.

"Clever Dogs Media has my highest recommendation for website strategy, process, development and execution. WindRose Health Network sought a website partner that could support our digital needs today but was dynamic enough to serve our future needs. Their systematic approach supported strategic thinking, captured all of our essentials, on time, on budget, and without surprises."
Sarah Ward, Director of Community Health Affairs, WindRose Health Network