There's more to a website than flashing images and cool colors. The design and messaging must define your brand. We keep that in mind throughout this process.
DISCOVERY
Research
Evaluate Current Website l Review Audience Persona(s) l Assess Competition Websites l Create Messaging Strategy
Decisions
Site Management l Content Priorities l Site Map Strategy l Forms l Art/Photo Usage
Site Map
Create Blueprint
Approve Blueprint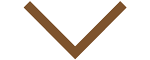 CONTENT DEVELOPMENT
Message Development
Create Content Document l Create Forms
Approve Content Document
Design
Select Template Elements l Select Images
Approve Design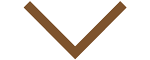 SITE BUILD
Content Load
Upload Content Document l Create Forms l Add Art Elements l Test Components l Review Site l Complete Punch List
Site Approved
Launch
Redirect Domain Name l Conduct CMS Training l Integrate Social Media
Ready to get Started?
Let's Begin a Conversation.