Aspire Economic Development + Chamber Alliance
Johnson County, Indiana
INTRODUCTION
Johnson County, Indiana has quite an economic development story to tell.
It is the 5th fastest-growing county in Indiana and listed among the Top 10 best places to live in the state. Within the Indianapolis region, it has higher-paying jobs and a well-educated workforce.
Yet, local leaders in business, education and government had a concern. They felt complacent about their approach to economic development and sought change. They spent two years determining how to grow and sustain their region's momentum for future decades.
They decided to take a more unified approach toward opportunities and challenges in the region – which includes the cities of Greenwood and Franklin, several smaller towns, unincorporated rural areas and the southern townships of Indianapolis.
Two long-standing economic and business organizations – the Greater Greenwood Chamber of Commerce and the Johnson County Economic Development Corporation – merged and formed the Aspire Economic Development + Chamber Alliance.
The Alliance now leverages community development opportunities and provides comprehensive member services for entrepreneurs, small businesses and large corporations.
A leadership team outlined key operational needs for the new organization. Marketing, of course, was high on the to-do list.
The team brought in Hirons, an Indianapolis-based marketing firm, to develop a rollout marketing plan – including new branding and messaging.
Clever Dogs Media was then selected to develop and build a new website.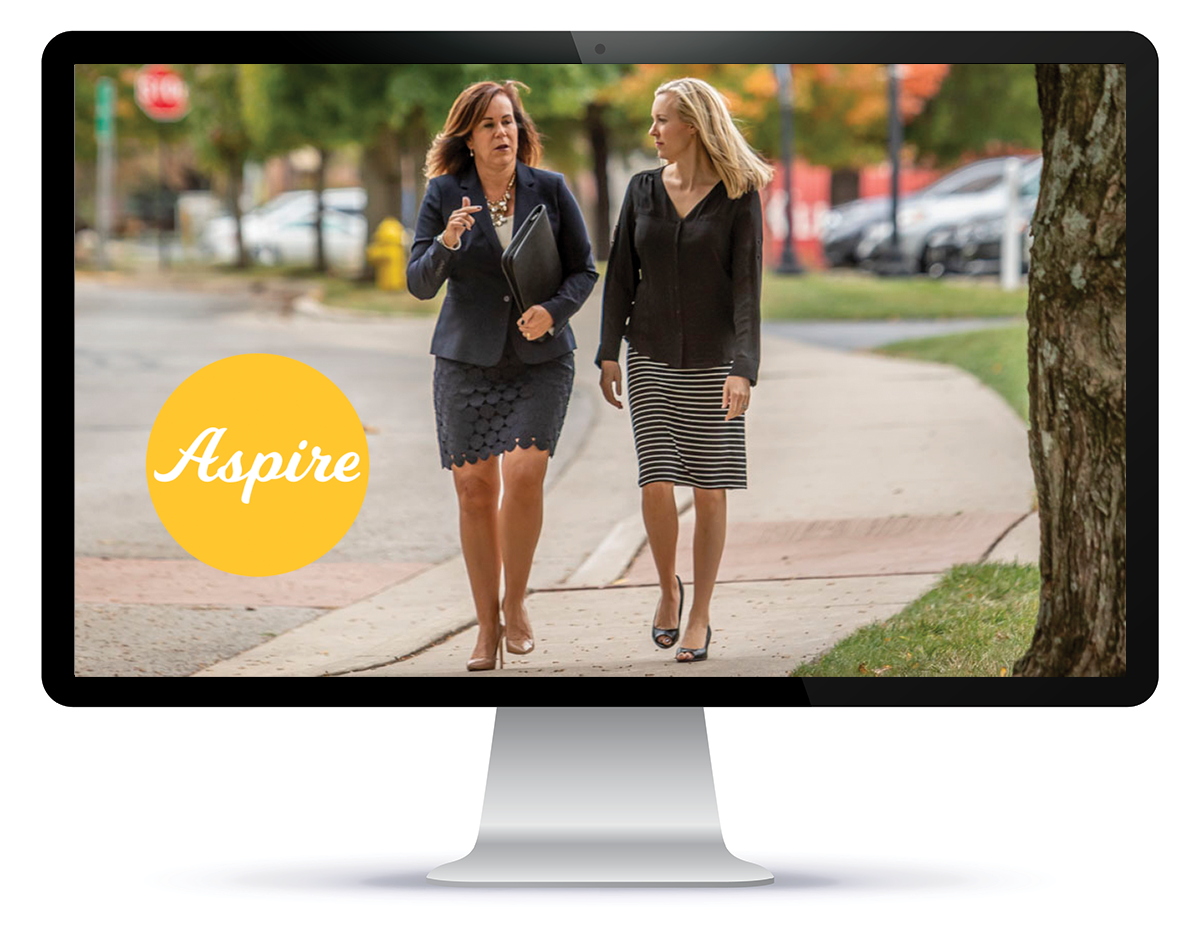 "For this project to be successful and to meet their deadline, we depended on our proven site development process, the client's commitment to resources and stakeholders who were engaged."
Sean Miller, Partner, Clever Dogs Media
KEY ELEMENTS
What makes a great economic development site.

Corporate executives rate a community's website as the single most powerful marketing vehicle. But the site needs to contain more than information about demographics and infrastructure. It must tell the story of its people and the relationships between key institutions (schools, elected governments, libraries, nonprofits, etc.)
Site selectors, entrepreneurs and company executives want to see the following in a website:
The types of businesses that can be found in the community, to reassure decision-makers that they are in the right place.
The region's Unique Selling Position compared to others. They want to know about the quality of life and places for their employees to live and raise their families.
Who they need to connect with and how to reach them. The human touch is still essential in economic development decisions.
Stories of how other companies are succeeding in the community – and whether they could be a good fit for future partnerships.
How the local economic development organization can provide support before and after the decision to locate a new company in the community or expand an existing business or industry there.
THE IMPORTANCE OF THIS PROJECT
It's a dog-eat-dog world in local economic development.

More than 39,000 municipal governments in the United States are trying to attract and retain companies. Within every economic development initiative, there is a website – the mothership of messaging and information.
According to Forbes. com, executives looking to locate a new business or expand their existing companies are increasingly influenced by online sources. In a national survey, 74 percent of executives rated "internet/website" as an impactful marketing technique in the site selection process. Without a site that features relevant content about the community, a city or region can be quickly scratched from prospective lists for relocation or business expansion.
"All strong economic development marketing programs start by answering two basic questions: What makes our community different? Why should our target audience care?"
Andrew Levine, Forbes.com
PROJECT PARTNERS
A collaborative process was essential to the project's success.
Clever Dogs Media

We are a marketing agency that believes in the power of content and the impact it has on audiences. With a combined 75 years of experience in business ownership, technology, media management, marketing and entrepreneurship, partners Jeff Owen and Sean Miller create high-value websites, custom marketing content and marketing planning for businesses and nonprofit organizations of all sizes.
The firm includes a team of creative professionals who are certified in Inbound Marketing, Social Media Project Management, Google Analytics and many software applications.
Aspire Johnson County

The Aspire Economic Development + Chamber Alliance drives economic development and business success in Johnson County, Indiana and southern Indianapolis. They lead the area's business community by leveraging community development opportunities and providing comprehensive member services for entrepreneurs, small businesses and large corporations.
With their inclusive resources and support, they provide members, investors, community partners – and all those looking for a welcoming community in which to start or expand their business – a chance to succeed.
Creative, Technical Collaboration

Clever Dogs Media also collaborated with Hirons, a full-service agency in Indianapolis that created the branding and roll out messaging for the new organization. Their work included designing a new logo and related elements, developing key messaging points and providing additional images for the site.
Our team also provided technical support and programming assistance to MemberClicks, a membership management software company based in Indianapolis. The Greenwood Chamber had an ongoing relationship with MemberClicks for their event coordinating and membership billing needs, and that carried on into the new organization.
WHY ZEPHYR
Zephyr is only licensed to agencies.

Clever Dogs Media is an agency partner with Zephyr CMS, a cloud-hosted content management system based out of Indianapolis. Zephyr is an alternative to other CMS platforms like WordPress, Joomla, Craft, etc. They spent years building a platform that features the best of other platforms while leaving out the not-so-great stuff.
CDM became one of Zephyr's earliest agency partners because it served several important needs. In particular, it resolved the headaches of dealing with the maintenance required of open source platforms. It is a hassle to keep the software up to date, choose the right plugins, fix the site when you upgrade a plugin and it breaks, recover from hacks, install security modules and generally just keeping things working correctly. Zephyr is 100 percent managed so we don't have to worry about software updates.
We also have complete control over all the content and tagging. Finally, Zephyr is built with extremely clean code which makes it very search-friendly.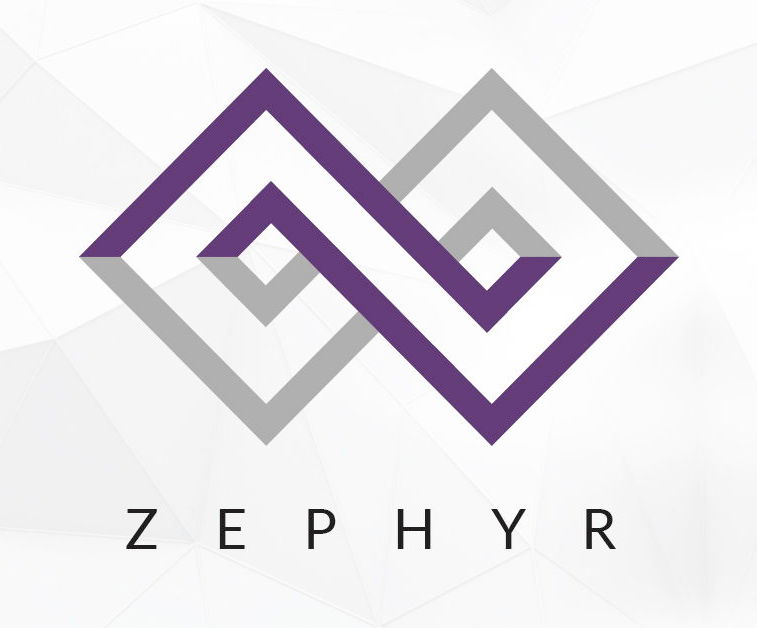 "Zephyr is great for SEO. As far as we can tell, it is the fastest CMS on the planet. And Google loves fast websites. We regularly see sites that launch on Zephyr enjoying a noticeable uptick in organic search traffic due to the increase in performance. "
Michael Reynolds, President and CEO, Zephyr CMS
What Zephyr Brought to the Project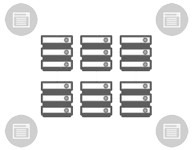 Distributed System
The site now uses a distributed system of servers, microservices so that Aspire won't be punished financially for having a popular website.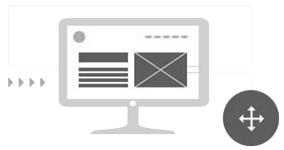 Flexible, Dynamic Design
Though we began with a basic theme, we moved content and added dynamic graphics without having to call in technical experts. It allowed us to focus on content.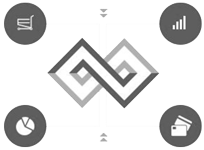 Integrations
Zephyr seamlessly integrates and plays well with others to combine powerful tools. We were able to integrate with MemberClicks client management and event system and Formstack.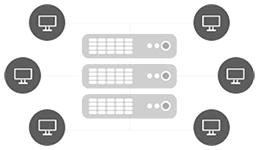 Microservices Infrastructure
Because Zephyr is deployed on Amazon Web Services (AWS), the Aspire site operates with superfast load speeds.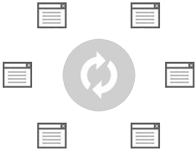 SAAS
Aspire will never have to worry about upgrading or making sure their site is on the latest version. They will get real-time updates, pushed out to everyone on Zephyr.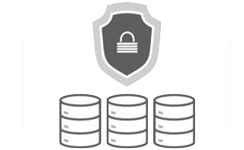 Security and Compliance
This is arguably the most important aspect of this new site. Zephyr is PCI compliant and includes security features like free SSL with an A+ rating, 2-step verification and HSTS. ADA compliance is also built into Zephyr. The standard output is compliant and as long as the website managers keep it well maintained, ADA compliance is well supported by Zephyr.

When the board of directors for the Greenwood Chamber of Commerce and the Johnson County Development Corporation agreed to merge in July of 2019, they formed a transition team charged with making an enormous number of decisions, starting with the selection of the staff. Once that was completed, they focused on other matters including office location, internal operations, additional personnel and branding and marketing.

In September, they selected Clever Dogs Media for the website project – but with a specification that the site must launch immediately following the January 1, 2020 start date of the new organization.
We had approximately four months to complete a larger, customized site project that normally takes six months or more.
The Checklist
Merge content from three websites, with a goal of tightly editing the text to make the site more user-friendly.


Collaborate with technical support team and programmers from MemberClicks, the third-party software provider that would be continuing to provide event management, directories and member login features for the site.


Blend the branding design and marketing messages prepared by Hirons with the information needed by stakeholders – and meet everyone's expectations.


Avoid (at all costs) the creation of a "Frankensite" – a mutation of the previous three sites that do not communicate nor navigate well.
"With the support of an outstanding project team, we stayed true to our project mantra: Less is More."
Jeff Owen, Partner, Clever Dogs Media
WEBSITE DISCOVERY
One of the most critical parts of our process is Discovery, where the project team reviewed Google Analytics from their former organizations' websites Google keyword search data and best practices and content strategies of sites within their industry.
During the Discovery, we also asked these questions:
Why would someone visit the Aspire website?
What do you hope a visitor takes away from the website?
What features would be most useful for Aspire website users?
Who should the website serve?
What are their goals/needs?
How can Aspire (website) help?
What key words connect?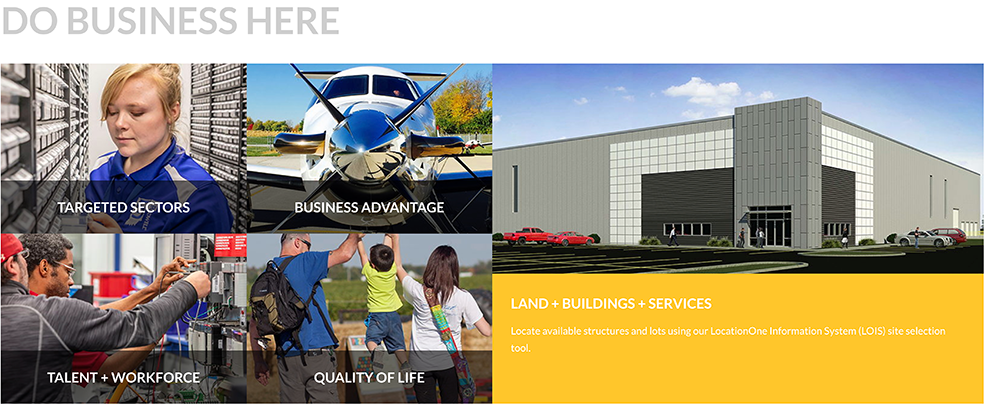 WEBSITE OBJECTIVES
Information On
Local Economy
Quality of Life
Available Land and Buildings
Member Listings
Networking Opportunities
Incentives
Activation of Services
Legislative Issues

Critical Assets
PROJECT PROCESS

The Clever Dogs Media partners led an eight-phase process with a Website Project Team, carefully them during their decisions. The Aspire Team included the president and chief operating officer and four other staffers responsible for economic development and member services. We also reached out to key stakeholders for input on content, navigation and design.
Over the years, we have developed a website project process that builds consensus and leverages efficiency to keep the project moving along on time and in good order.
Phase 1
Discovery
Objective – Confirm the process and gather key information about the project scope.
Agree on project assumptions
Select website objectives
Determine the audience
Frame site map

Phase 2
Content Structure
Objective – Determine content silos and website navigation.
Analyze usage of current websites
Research competition websites
Create site map
Phase 3

Content Development
Objective – Create written and visual messaging.
Determine image usage (stock, actual)
Determine contact form style, usage
Determine text style
Write, approve the text
Phase 4
Design
Objective – Determine brand presentation.
Select theme, color usage
Select fonts
Select elements style
Phase 5
Content Load, Test
Objective – Build the development site.
Secure theme license
Create a development site
Create, approve home page, inside page presentation
Create pages, load text and images
Test all pages and elements for responsive design
Test all links, content forms
Phase 6
Third-Party Applications
Objective – Integrate links, embeds from third party providers.
Branding modules for events, directories and member login
Adding Google Analytics tags for site traffic reporting
Phase 7
Launch
Objective – Make the new website active.
Conduct final test of development site
Direct DNS server
Complete other technical matters
Phase 8
Promote
Objective – Share benefit of new site to the public, stakeholders
Create, distribute new site talking points Create, execute digital marketing campaign
About
Website Development

THE FINAL PRODUCT
Their new Zephyr website answers questions that Site Selectors often ask when recommending Johnson County and southern Indianapolis to their clients. It also provides important information for members seeking B2B networking.
The website includes:
strategic, customized content
beautiful, responsive design
a user-friendly Content Management System
integrated Search Engine Optimization
integration with their Inbound Marketing efforts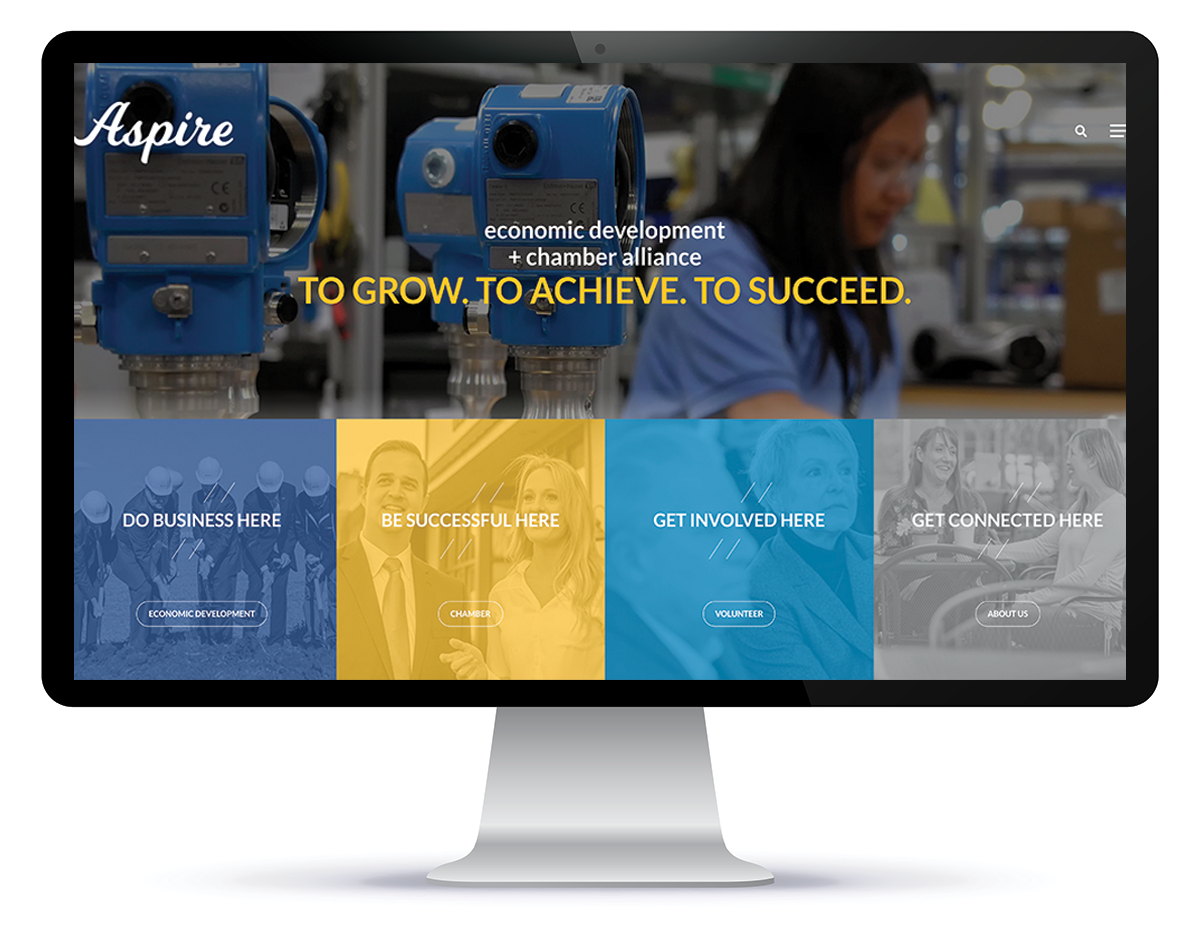 WHAT WE LEARNED
Because we were merging content from three sites and integrating third-party membership management software, this was the most comprehensive and robust project ever undertaken.
We learned that our Website Development Process is applicable to large projects as well as our smaller ones. The project also enabled us to take the Zephyr theme designs to the next level. The result is a beautiful, functional and dynamic website.
Finally, the project validated (again) the importance of having smart, dedicated clients at the table.
Interested in learning more about this project or how Clever Dogs Media can build you a great website?