Franklin Chamber of Commerce
Franklin, Indiana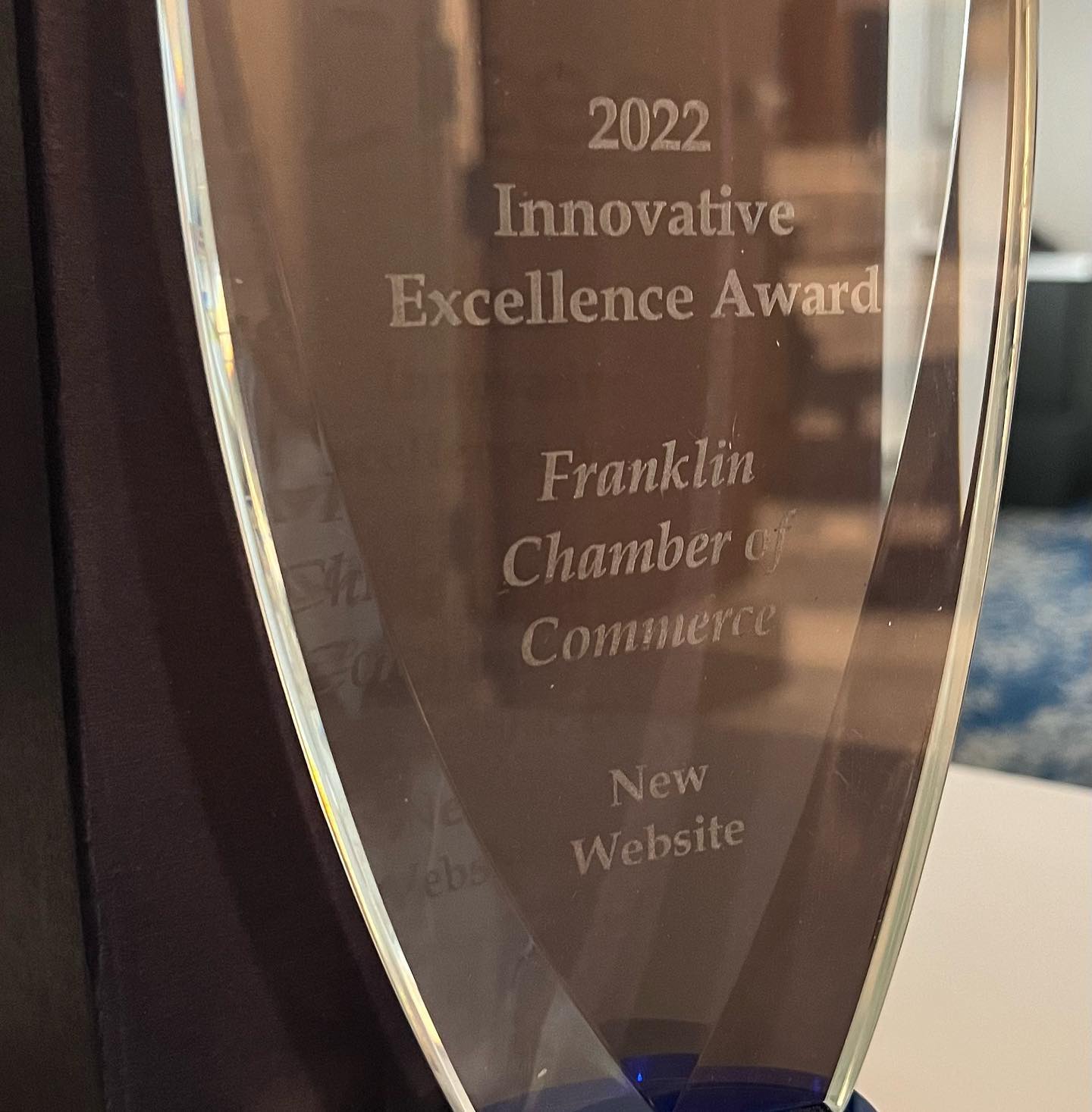 WINNER
Innovative Excellence Award
Indiana Chamber Executives Association
The Franklin Chamber of Commerce website - developed and managed by Clever Dogs Media - was honored by the state's state's leading organization for the professional development of chamber staff leaders.
"The great content and easy navigation make this website an excellent asset for local businesses and the community."
INTRODUCTION
Franklin, Indiana has quite a business story to tell.
The city's rich history dates back to its founding in 1823, and includes being the birthplace of an Indiana governor, professional athletes, noted musicians and academic leaders.
With a population of approximately 25,000 and sitting just south of Indianapolis, the historic community features the beautiful Johnson County Courthouse, the outstanding academic institution of Franklin College, Victorian homes, tree-filled parks, miles of trails, a library and churches.
Franklin is also a city on the move. It is home to state-of-the-art public schools, a bustling nightlife, a leading healthcare and hospital system and nonprofit groups that are committed to an outstanding quality of life. Their pro-business attitude and strategic location have attracted companies globally, including seven Japanese corporations.
That is where the Franklin Chamber of Commerce comes in. For more than 100 years, the Chamber has helped members promote their products and services and support economic development.
With lots of business opportunities happening, the Chamber leadership team wanted to raise the organization's profile and better serve its more than 400 members. A strategic plan earmarked next-level digital marketing as an essential goal.
Clever Dogs Media was selected to develop and build a new website.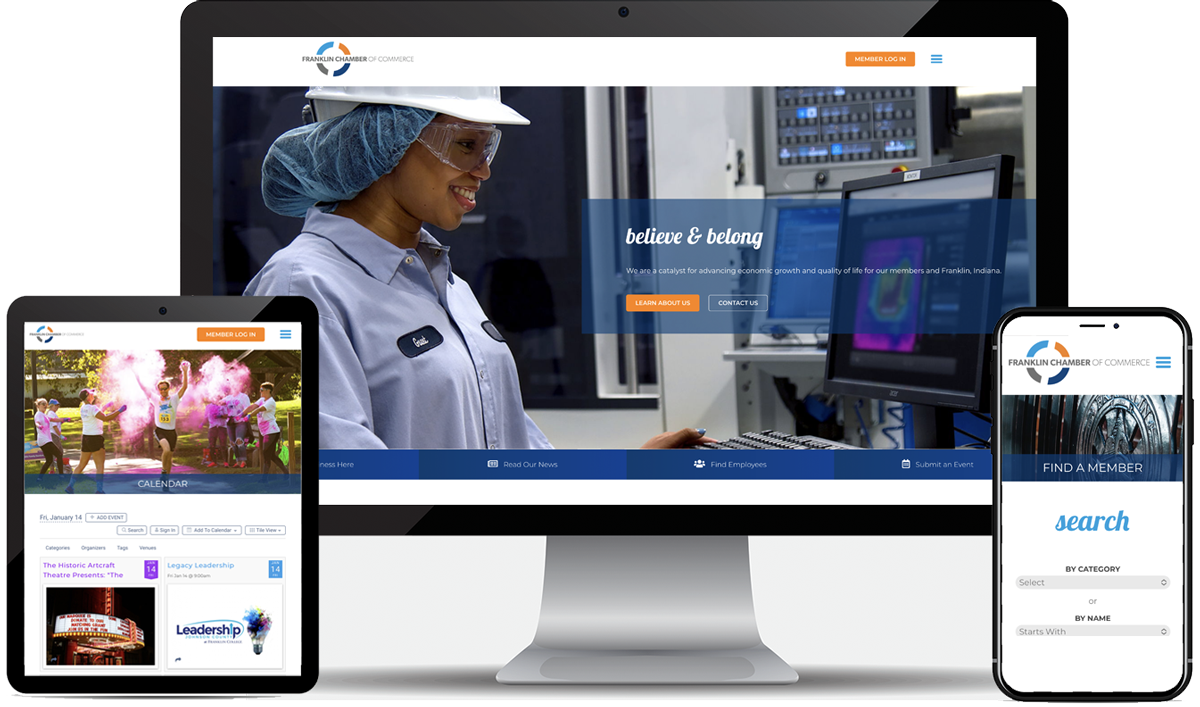 "From the moment we first talked to the Chamber's leadership team, we knew we wanted to do this project. They were committed to investing in the resources - from design to content to the user experience. Their attention to the details and ability to make great decisions quickly led to a beautiful and impactful website."
Jeff Owen, Partner, Clever Dogs Media
KEY ELEMENTS
What makes a great Chamber of Commerce website.

People looking to do business in a city rate a community's website as the single most powerful marketing vehicle. They need information about demographics and infrastructure, but they also want to know about the people, the quality of life and the relationships between key institutions (schools, elected governments, libraries, nonprofits, etc.)

Chamber members also need a website that promotes their businesses and organizations, connects them to the Chamber network and provides them resources to grow their enterprise.
Effective chamber and economic development websites also:
Showcase the types of businesses that can be found in the community, to reassure decision-makers that they are in the right place.


Promote the community's Unique Selling Position compared to other - especially the quality of life and places for their employees to live and raise their families.


Provide information on how to connect - because the human touch is still essential in economic development decisions.


Tell the stories of how other companies are succeeding in the community – and whether they could be a good fit for future partnerships.


Share how the Chamber can provide support before and after the decision to locate a new company in the community or expand an existing business or industry there.
THE IMPORTANCE OF THIS PROJECT
It's a dog-eat-dog world in local economic development.

The Indianapolis metropolitan area continues to thrive economically - especially in the advanced manufacturing, logistics and healthcare sectors. The suburban and smaller cities that surround Indy are becoming great places to do business and have a high quality of life. The communities work together on worldwide economic development initiatives. However, each community must carve out its personality and promote its value.
The Franklin Chamber of Commerce leadership team has been focused on helping the city attract and retain the successful mix of small businesses and large industries. At the heart of this effort is a website – the mothership of messaging and information.

PROJECT GOALS
Tell the story of doing business in Franklin, Indiana
Help Chamber members grow their business or organization
Connect the community with a robust calendar
Have an impactful and efficient user experience
PROJECT PARTNERS
A collaborative process was essential to the project's success.

Clever Dogs Media

We are a marketing agency that believes in the power of content and the impact it has on audiences. With a combined 75 years of experience in business ownership, technology, media management, marketing and entrepreneurship, partners Jeff Owen and Sean Miller create high-value websites, custom marketing content and marketing planning for businesses and nonprofit organizations of all sizes.
The firm includes a team of creative professionals who are certified in Inbound Marketing, Social Media Project Management, Google Analytics and many software applications.
Franklin Chamber of Commerce

The Franklin Chamber of Commerce, founded on January 1, 1910, is the non-profit organization that serves the business community.
They advance economic growth and quality of life for their members and community. Their members invest in a thriving and dynamic future for Franklin. They provide our members with essential resources, tools and expertise to help their businesses thrive.
The Franklin Chamber uses the momentum created by their many partnerships to impact the kind of change their towns, cities and county envision. They facilitate and support programs that are good for business and for the community.
Creative, Technical Collaboration

Clever Dogs Media also collaborated with Maleta Schmidt of Crescent Creative who created the branding for the Chamber. Her work included designing the logo and related elements and collaborating on the design within the Zephyr theme. Golden Press Studio was contracted to provide images for the site.
Our team also provided technical support and programming assistance to Atlas, a membership management software company based in Indianapolis used by the Chamber for its member portal feature.
The Event Calendar feature is powered by Time.ly.
WHY ZEPHYR
Zephyr is only licensed to agencies.

Clever Dogs Media is an agency partner with Zephyr CMS, a cloud-hosted content management system based out of Indianapolis. Zephyr is an alternative to other CMS platforms like WordPress, Joomla, Craft, etc. They spent years building a platform that features the best of other platforms while leaving out the not-so-great stuff.
CDM became one of Zephyr's earliest agency partners because it served several important needs. In particular, it resolved the headaches of dealing with the maintenance required of open source platforms. It is a hassle to keep the software up to date, choose the right plugins, fix the site when you upgrade a plugin and it breaks, recover from hacks, install security modules and generally just keeping things working correctly. Zephyr is 100 percent managed so our clients don't have to worry about software updates.
We also have complete control over all the content and tagging. Finally, Zephyr is built with extremely clean code which makes it very search-friendly.
"Zephyr is great for SEO. As far as we can tell, it is the fastest CMS on the planet. And Google loves fast websites. We regularly see sites that launch on Zephyr enjoying a noticeable uptick in organic search traffic due to the increase in performance. "
Michael Reynolds, President and CEO, Zephyr CMS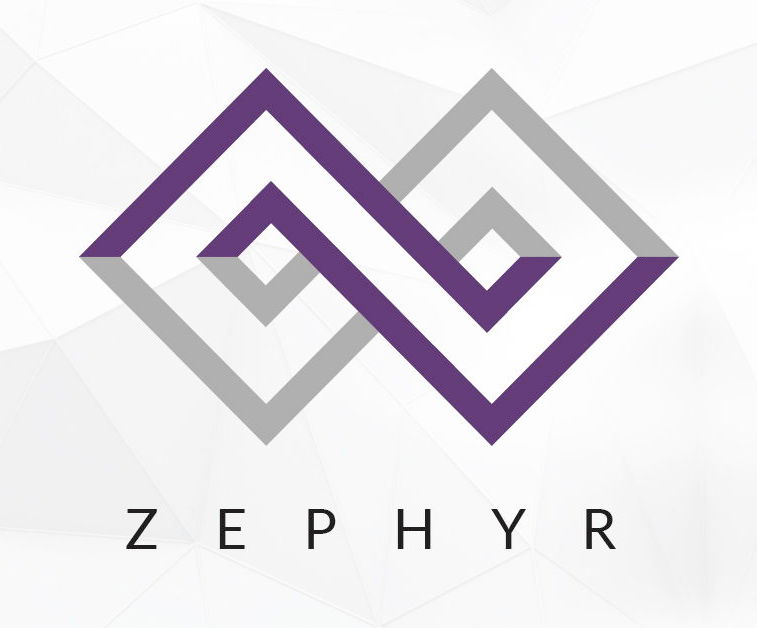 What Zephyr Brought to the Project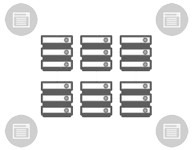 Distributed System
The site now uses a distributed system of servers, microservices so that Chamber won't be punished financially for having a popular website.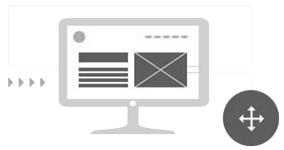 Flexible, Dynamic Design
Though we began with a basic theme, we moved content and added dynamic graphics without having to call in technical experts. It allowed us to focus on content.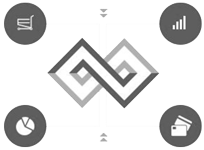 Integrations
Zephyr seamlessly integrates and plays well with others to combine powerful tools. We were able to integrate with Atlas client management system and Time.ly event software.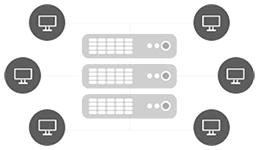 Microservices Infrastructure
Because Zephyr is deployed on Amazon Web Services (AWS), the site operates with superfast load speeds.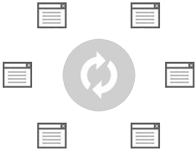 SAAS
The Franklin Chamber will never have to worry about upgrading or making sure their site is on the latest version. They will get real-time updates, pushed out to everyone on Zephyr.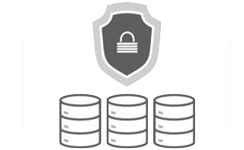 Security and Compliance
This is arguably the most important aspect of this new site. Zephyr is PCI compliant and includes security features like free SSL with an A+ rating, 2-step verification and HSTS. ADA compliance is also built into Zephyr. The standard output is compliant and as long as the website managers keep it well maintained, ADA compliance is well supported by Zephyr.

The previous Franklin Chamber website, built about a decade earlier, was ideal for its day. The content, however, was hyperfocused on serving members and the design needed expanded content and a fresh new look.
In October 2021, the leadership team selected Clever Dogs Media for the website project. Because the Chamber's project team was committed their time and energy to the new site, we were able to build it about six weeks earlier than most enterprise efforts.
"The key to achieving the design, content and technical goals was decision-making. The project team carefully considered our research findings and recommendations and then made quick, confident decisions. This kept the project moving along ."
Sean Miller, Partner, Clever Dogs Media
THE CONSTRAINTS
Selecting content from the previous site, updating it to more clearly tell the story and be search engine optimized.


Selecting the ideal Zephyr design theme and customizing it to reflect the Chamber's beautiful and recognizable brand.


Securing beautiful, impactful images from the Franklin community that told the story about doing business and living in the community.


Collaborating with technical support team and programmers from Atlas, the third-party software provider for member account management.


Designing a custom Member Directory module, and migrating content from 400+ member pages on the previous site.


Avoiding (at all costs) the creation of a "Frankensite" – a mutation of design and content ideas from the team that would not communicate the message nor would help with navigation.
THE DISCOVERY
One of the most critical parts of our process is Discovery, where we reviewed Google Analytics from their previous site and researched best practices and content strategies of sites within their industry.
During the Discovery, we also asked these questions:
Why would someone visit the Franklin Chamber website?
What do you hope a visitor takes away from the website?
What features would be most useful for the website users?
Who should the website serve?
What are their goals/needs?
How can the Franklin Chamber (website) help?
What keywords connect?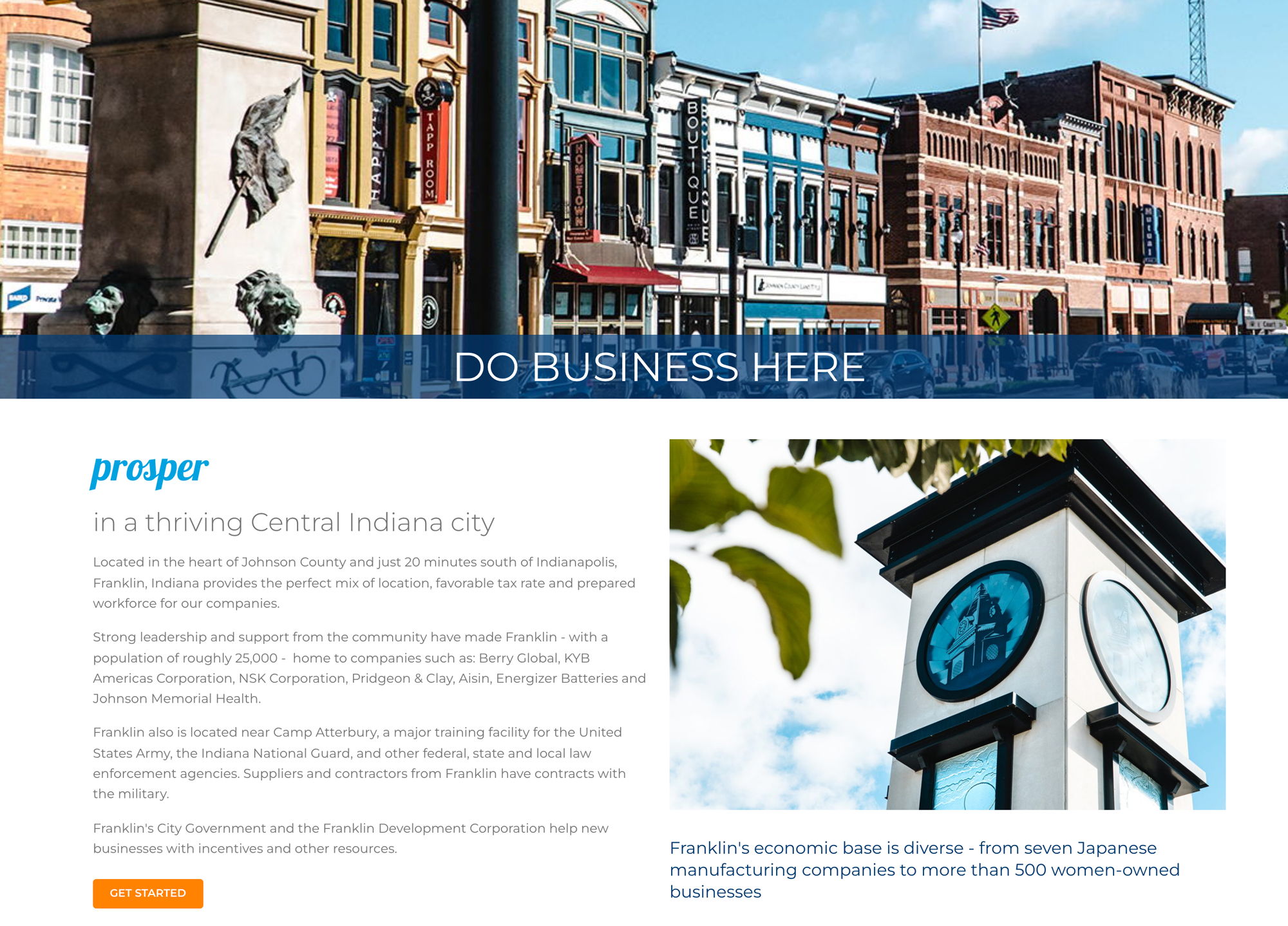 THE ESSENTIALS
Information On
Chamber Membership
Networking Opportunities
Doing Business Here
Quality of Life
Member Directory
Chamber/Community Calendar
Critical Assets
PROJECT PROCESS

The Clever Dogs Media partners led an eight-phase process with a Website Project Team, carefully guiding them during their decisions. The Team included the Chamber's executive director, two other staffers responsible for member services and events, the board president and an executive committee member who also owns two local businesses. We also reached out to key stakeholders for input on content, navigation and design.
Over the years, we have developed a roadmap that builds consensus and leverages efficiency to keep the project moving along on time and in good order.
Phase 1
Discovery
Objective – Confirm the process and gather key information about the project scope.
Agree on project assumptions
Select website objectives
Determine the audience
Frame site map

Phase 2
Content Structure
Objective – Determine content silos and website navigation.
Analyze usage of current website
Research competition websites
Create site map
Phase 3

Content Development
Objective – Create written and visual messaging.
Determine image usage
Determine contact form style, usage
Determine text style

Phase 4
Design
Objective – Determine brand presentation.
Select theme, color usage
Select fonts
Select elements style
Phase 5
Content Load, Test
Objective – Build the development site.
Secure theme license
Create a development site
Create, approve home page, inside page presentation
Create pages, load text and images
Test all pages and elements for responsive design
Test all links, content forms
Phase 6
Third-Party Applications
Objective – Integrate links, embeds from third-party providers.
Branding modules for events, directories and member login
Adding Google Analytics tags for site traffic reporting
Phase 7
Launch
Objective – Make the new website active.
Conduct final test of development site
Direct DNS server
Complete other technical matters
Phase 8
Promote
Objective – Share benefit of new site to the public, stakeholders
Create, distribute new site talking points Create, execute digital marketing campaign
About
Website Development

THE FINAL PRODUCT
Their new Zephyr website achieves the Chamber's goal of serving members and promoting economic development. It also provides important information for members seeking B2B networking.
The website includes:
strategic, customized content
beautiful, responsive design
a user-friendly Content Management System
integrated Search Engine Optimization
integration with their Inbound Marketing efforts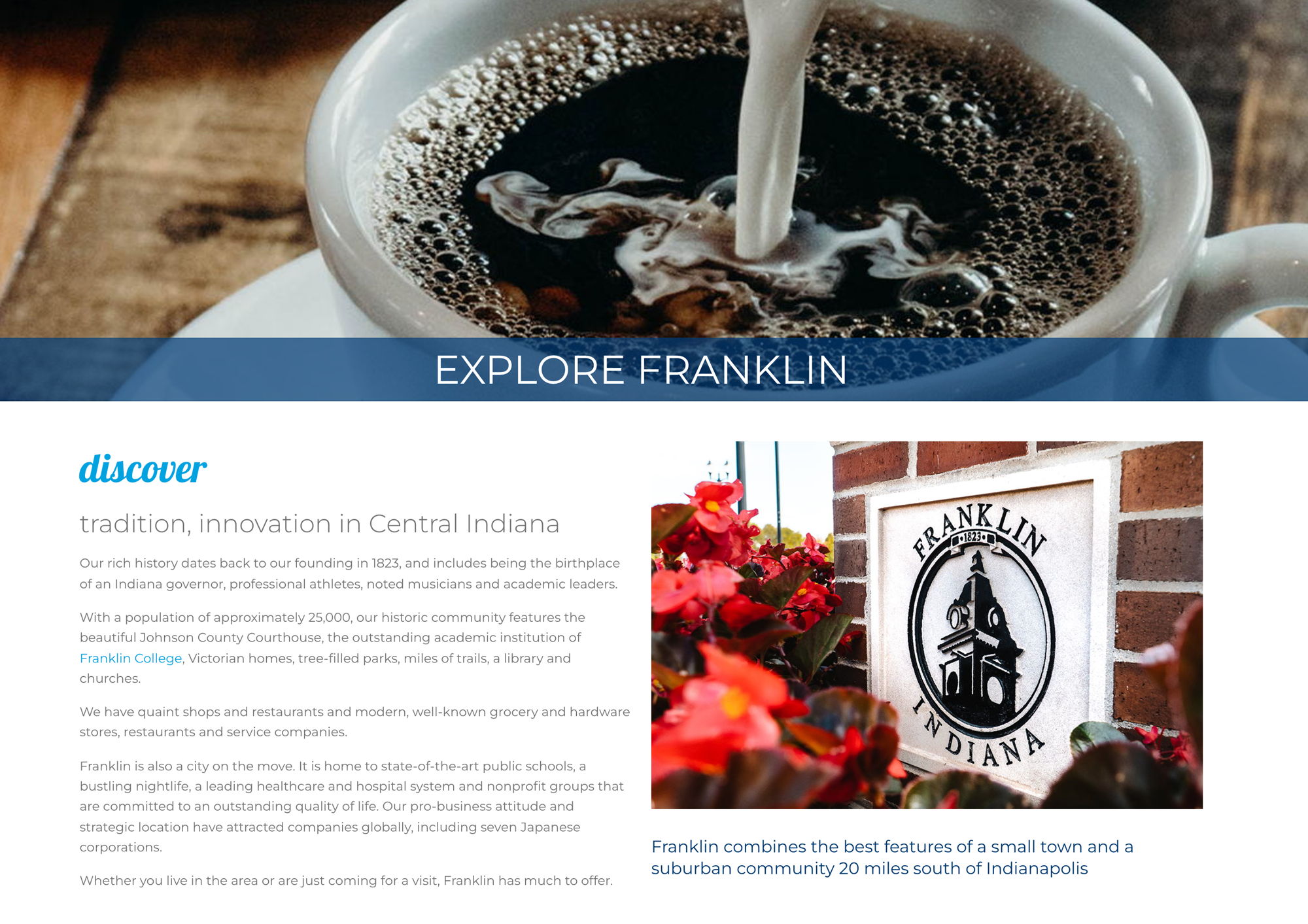 WHAT WE LEARNED
This project affirmed what we have found doing enterprise website projects over the years:
You must have a client committed to the process and the investment of resources to meet expectations.
We once again confirmed that our Website Development Process is applicable to large projects as well as our smaller ones. The project also enabled us to take the Zephyr theme designs to the next level. The result is a beautiful, functional and dynamic website.
Finally, the project validated (again) the importance of having informed, dedicated clients at the table.
Interested in learning more about this project or how Clever Dogs Media can build you a great website?