WHAT WE DO
We work comprehensively to determine your most effective place within the internet business ecosystem.
WHY DIGITAL STRATEGY MATTERS
The internet is a big space. You need a cost-effective way to find, connect and convert.
A well-planned Digital Strategy helps you:
reach leads most interested in your business

target people based on demographics, buying habits

reach people that haven't discovered your business yet

build meaningful relationships with your customers

provide a memorable customer experience and keep customers coming back

collect data about your customers, as well as identify if you are reaching your goals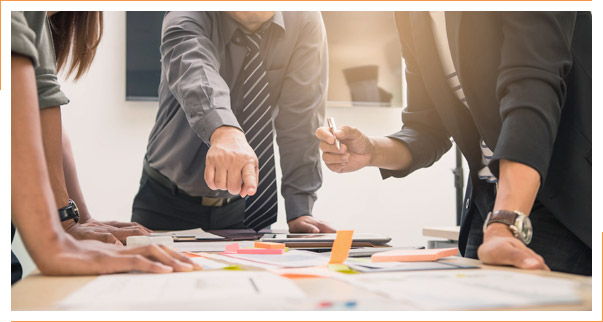 BY THE NUMBERS
(Source: HubSpot, eMarketer, Altimeter)
63%
of organizations report that creating leads is their top business challenge.
61%
of marketers say improving SEO and growing their organic presence is their top inbound marketing priority.
78%
of consumers will trust your brand if you create more customized content.
86%
of highly effective organizations have someone in charge of content strategy.
WHAT WE OFFER
We develop and manage a digital strategy process that includes:
reviewing your current digital reach

developing your target audience

engaging our digital partners

developing a plan based on data, benchmarks

executing your digital marketing activities

measuring results
adapting as required