Partners Start New Digital Marketing Agency
Two long-time Johnson County, Indiana business leaders have launched a new digital marketing agency.
Clever Dogs Media, Inc. is providing website development, digital and social media content and integrated marketing services to businesses and nonprofit organizations.
Jeff Owen and Sean Miller, who both have extensive backgrounds in technology, marketing and business development, are partners in the venture.
"We know companies and charities have websites and social media. Many, though, don't know what to say and how to say it. Our difference is the content strategy we provide," said Owen, who previously operated a digital marketing firm, J Owen Media LLC for eight years.
"We also bring a tremendous amount of business experience to the table. We have invested in companies and run them. We know how to help them connect with their markets," said Miller, who was a long-time partner in Promex Technologies, a Franklin-based medical device manufacturer which sold in 2014.
Clever Dogs Media's client list initially includes Johnson Memorial Health, the Indiana Retired Teachers Association, The Legends Golf Club of Indiana, Bemis Group, Sherman & Armbruster CPAs and the new Garment Factory Event Center in Franklin.
Owen and Miller have known each other for more than 30 years, and worked together at Promex. The idea about forming a new company germinated during a recent business consulting project.
"We collaborated on a client in Morgan County last year, and began talking about working together," said Miller.
Owen spent 30 years in the newspaper and publishing industry, including 24 years as editor and then publisher of the Johnson County Daily Journal. He currently is vice chair of the Johnson County Development Corporation and immediate past chair of Aspire Johnson County. He also is a partner in a nonprofit strategic planning firm, Arete Purpose Consulting in Greenwood. He is a graduate of Western Illinois University and also has taught communications courses at Franklin College.
During Miller's partnership at Promex, his company developed and produced biopsy devices and an ophthalmology surgical device used by leading healthcare providers around the world. He also founded Monolith Innovations, a product development and consulting company, in 2011 and worked as a senior technology manager with George S. Olive in Indianapolis. He holds patents in the areas of medical devices and mobile data storage systems. He is a graduate of Indiana University.
"Teaming with a someone with Sean's credentials and experience is an outstanding professional and personal opportunity," said Owen.
Clever Dogs Media has a licensing agreement for Zephyr, a new website content management system developed by SpinWeb Digital of Indianapolis. SpinWeb and Clever Dogs Media also has a strategic partnership arrangement and currently share some clients, Owen said.
Clever Dogs Media also is working with other creative resource companies, including EM Design of Columbus and Wood Innovative Media, a video production company in Indianapolis.
Owen said the company plans to hire employees as it grows, and both partners are committed to their communities. Owen lives in rural Franklin with his wife, Cathy, a retired special education teacher. Their son Adam, who works for NTN Technologies in Columbus, and daughter-in-law Kim, who is employed by Franklin Community Schools, reside in Franklin.
Miller lives in Greenwood with his wife Carol, who works for the Indianapolis Colts. Their daughter Natalie is with the Marion County Prosecutor's Office while another daughter, Madeline, is a student at Butler University. Their son, Oliver, is a student at Ivy Tech and is employed with the Indianapolis Indians.
"We are making a considerable investment in Johnson County because we believe in it and our families are here. Our client list will grow beyond here, but we want to be part of this community," Miller said.
The company offices are located at 310 West Main Street, Suite 205, Greenwood, IN 46142.
# # #
More Information: 317.474.1321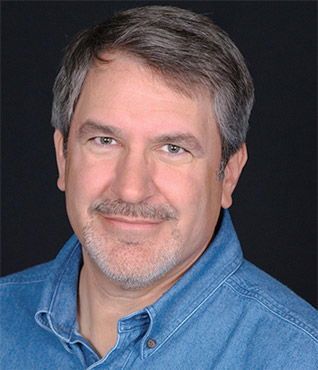 Unable to find requested asset