Partner
Jeff loves helping people tell their story. A journalist by training, he says sharing the chapters of our lives can inspire, teach and entertain. He believes stories best connect people, and make businesses more successful and nonprofits more impactful. While he can be serious about his work, he believes laughter keeps everyone relaxed and creative.
Jeff Owen's Story
Jeff served more than 30 years as an award-winning journalist and publisher. Every day was a rush of adrenaline to get the news to the press.
On one fateful evening while sitting on his back porch and sipping a favorite beverage, he decided to pursue a new professional passion - digital marketing, especially for entrepreneurs. He first helped develop marketing and messaging programs at Promex Technologies, and then launched J Owen Media in 2009. His client list started with a library and grew to include a manufacturing company, healthcare providers, nonprofits, foundations, professional service firms and private businesses.
In early 2017, Jeff joined Sean Miller - a successful entrepreneur with experience in technology, marketing and business and former partner at Promex Technologies - to launch Clever Dogs Media Inc.
A graduate of Western Illinois University, Jeff also enjoys public speaking and teaching. He speaks to college classes and at conferences and has been a college adjunct instructor.
Jeff and his wife Cathy (a retired special education teacher) live on 23 acres of Indiana farmland with their two Golden Retrievers, Gabbi and Izzi. They browse antique stores, travel to Vermont and buy their fresh vegetables at a local farmers' market. Their son Adam and his wife Kim live nearby, so they get to meet them often for Mexican food.
Jeff also plays golf poorly, runs 5K races slowly and mopes around the office when his beloved Indianapolis Colts or St. Louis Cardinals lose a game.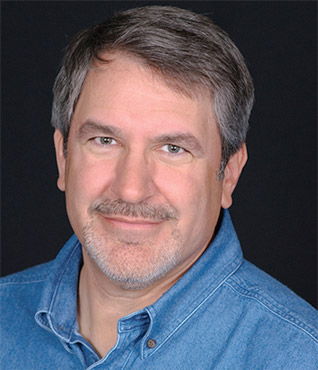 Ready to get Started?
Let's Begin a Conversation.