Discover Downtown Franklin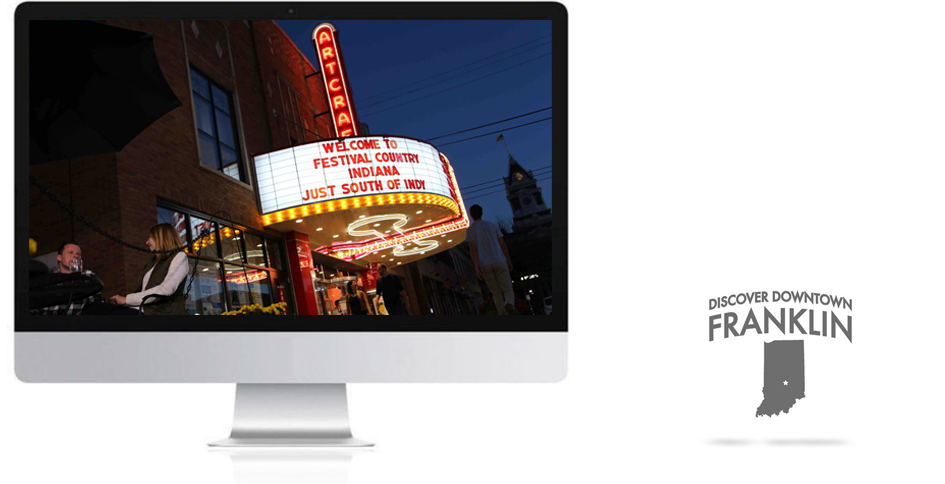 About Our Client
Since Franklin, Indiana was featured in the December 2, 1940 issue of Life magazine, the downtown has been considered a special destination in Central Indiana.
The quaint restaurants and locally-owned shops have been a gathering place for generations. Visitors love a classic movie at the Historic Artcraft Theatre, concerts at a new amphitheater and car shows on the square.
Discover Downtown Inc works to preserve and promote the businesses and support the city's effort to make the downtown beautiful and inviting.
What They Needed
A new three-year strategic plan called for Discover Downtown Franklin to become a more visible and viable economic development partner with city government, downtown businesses, the Franklin Chamber of Commerce and nearby Franklin College. One important piece of that strategy was to raise the visibility of the downtown experience on the internet.
They needed to identify audiences, determine how best to connect with them and then nurture the relationship so that restaurant customers, shoppers and event attendees would come to the downtown and spend time and money.
How We Helped
We created a Marketing Plan that determined buyer personas and developed messages. We also recommended best activities in Inbound Marketing that would heighten their search position on Google, bring prospective visitors to the downtown and continue to encourage repeat business.
We then built a new HubSpot website that tells the story and serves as the mothership of their marketing efforts. The site includes easy navigation, fast load speed, beautiful photographs and responsive design.