WHICH PLATFORM?
Here is a breakdown for your business marketing efforts.

Does your business have multiple social media accounts - from Facebook to YouTube to Snapchat to Digg to Reddit... and you are not certain if they work? Were your platforms created by an intern or an employee who likes to hang out on Ryze, even though your potential customers aren't there?
3 QUESTIONS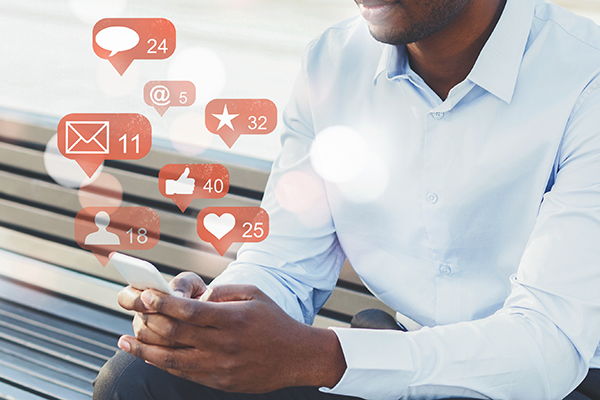 Who are you trying to reach?
This question should be answered in your Marketing Plan. Your target audience should be clients or customers who are key to your financial success. Ask yourself:
Where is your audience located?
What is the average age and gender of your target buyer?
What's their average income?
Are they homeowners?
What are their hobbies?
What industry do they work in?
Do they have kids?
What challenges do they face, and what problems do they want to be solved?
How do they get their information (are they tech-savvy or more traditional)?
Are you a B2C OR B2B company?
Do you want to connect with individual consumers or other businesses? That often determines which social media channels best delivers your message to the right audiences. Social media channels that focus on B2C have specific ways to reach audiences with varying interests, demographics and locations. B2B channels connect businesses to other businesses and are great for networking and leads.
What is the goal of your social media message?
Do you want to prompt the audience to call or visit your website? Do you want to validate your company? Do you want the audience to remember your company name when they need your product or service? The best results happen when you have the right message on the right platform.
SOCIAL MEDIA AND BUSINESS
HubSpot
2.5
hours per day consumers spend on social media
90%
brands use social media to promote themselves
SOCIAL MEDIA CHANNELS
Recommended for Business
FACEBOOK
BEST FOR: B2C, in some cases B2B.
TOP INDUSTRIES: Retail, Entertainment, Real Estate, Marketing, Sports, Health and Wellness, News and Information, Auto, Fashion.
AUDIENCE: Anywhere from 25 to 55+, both men and women. At the end of Q3 in 2019, Facebook had 2.45 billion monthly active users— an 8% increase over the same time in 2018. More than 1.6 billion of them log onto Facebook daily and are considered daily active users. The most common age demographic is age 25 to 34, at 29.7% of all users.
WHEN YOU NEED THIS PLATFORM: If you have time or resources to manage only one social media channel, Facebook is it. Search engines (Google) consider a business Facebook page as custom content. This plays a critical role in an organic search feeds, and keywords on Facebook are crawled by Google. In many cases, your Facebook content shows up on searches as often as your website pages.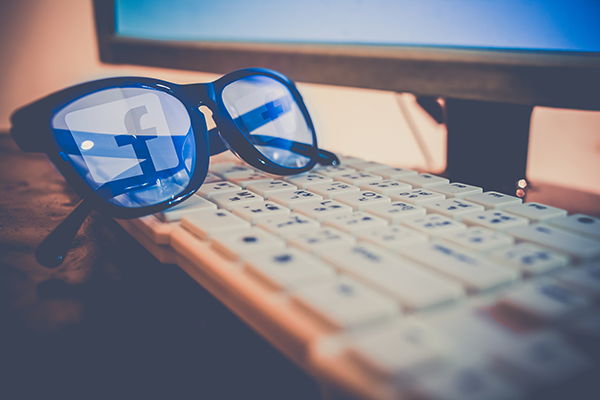 FACEBOOK
For Business
68%
of all adults in U.S. access Facebook, most daily
95%
businesses worldwide have a Facebook page or use one to promote themselves
1.6 billion
people connected worldwide to small businesses on Facebook
LINKEDIN
BEST FOR: B2B, B2C employment.
TOP INDUSTRIES: Financial, Employment, Science and Technology, Legal, Manufacturing, Marketing, Education, Professional Services, Health and Wellness, IT.
AUDIENCE: 25 to 45, both men and women. This channel is popular among high-income earners and college graduates. About 50% of degree holders use LinkedIn, compared with just 9% of those with a high school diploma or less. LinkedIn users include 10 million C-level executives, 3 million MBA graduates, and 6 million IT decision-makers.
WHEN YOU NEED THIS PLATFORM: This is the best channel for networking and mining leads. Four out of five LinkedIn members drive business decisions, and LinkedIn's audience has 2x the buying power of the average web audience. If you are searching for quality employees, this also is a great place to recruit them.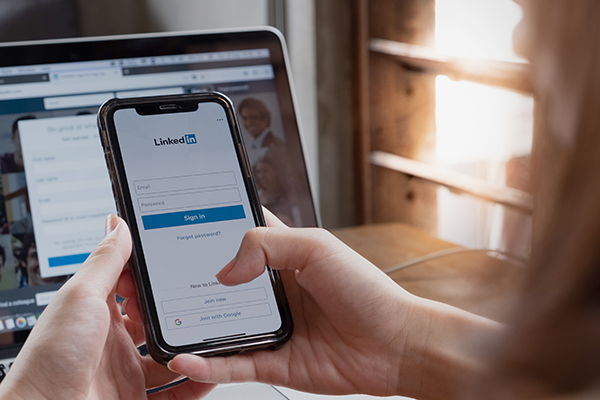 LINKEDIN
For Business
86%
B2B companies use LinkedIn
45%
LinkedIn users make $75,000 or more per year
9 billion
content impressions per week on LinkedIn
INSTAGRAM
BEST FOR: B2C
TOP INDUSTRIES: Travel and Hospitality, Fashion, Health and Wellness, Arts and Crafts, Food and Beverage, E-commerce, Beauty, Photography, Auto, Event Planning.
AUDIENCE: 18 to 35, mostly women. If you provide a visual product or service, Instagram offers a concise, high-impact way to tell your story and engage your audience, especially Millennials.
WHEN YOU NEED THIS PLATFORM: Instagram has many of the same features and ad targeting options as Facebook (both are owned by the same company). This makes it an excellent option for brand awareness and engagement. However, it is important that you invest in high-quality images - and not stock images. That's why this channel should be limited to those companies willing to pay for professional photography.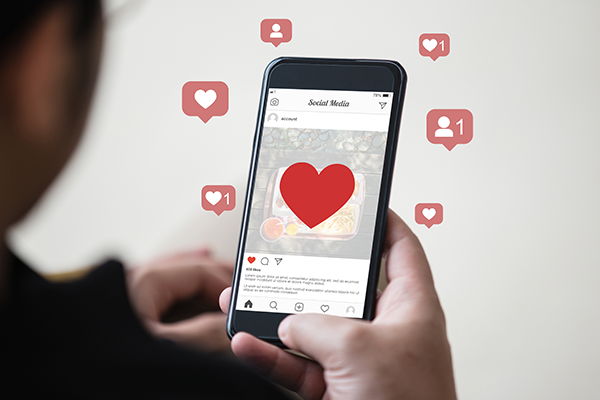 INSTAGRAM
For Business
74%
businesses worldwide use Instagram
60%
users have discovered at least one new product on Instagram
80%
users follow at least one business on Instagram
PINTEREST
BEST FOR: B2C
TOP INDUSTRIES: Retail, Health and Wellness, Travel and Hospitality, Fashion, E-commerce, Arts and Crafts, Food and Beverage, Beauty, Home and Garden, Event Planning.
AUDIENCE: 18 to 45, mostly women. Similar to Instagram, this audience looks to this channel for its visual stories. It is especially popular among hobbyists, vacationers and people who value or work in design.
WHEN YOU NEED THIS PLATFORM: If you have a visual product or service, especially involving planning, this is an excellent platform (especially if you also use Instagram). Again, though, this requires a constant investment in visual presentations, including professional photography and graphic design.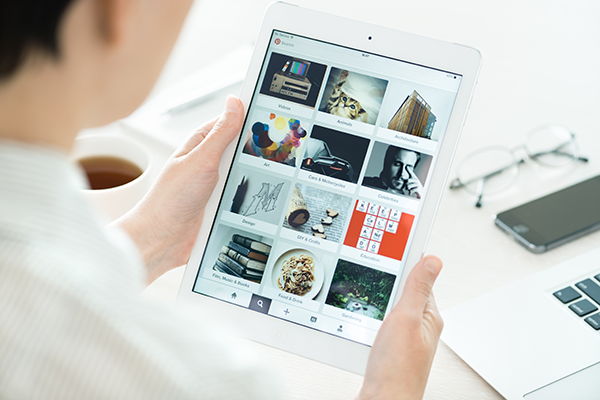 PINTEREST
For Business
77.4 million
monthly users of Pinterest in the United States
1.5 million
businesses use Pinterest worldwide
84%
of Pinners use Pinterest when trying to decide what to buy
YOUTUBE
BEST FOR: B2C
TOP INDUSTRIES: Arts and Entertainment, Consumer Goods, Health and Fitness, Home and Garden, Restaurants, Technology and Computing.
AUDIENCE: 18 to 24, men and women. More than 1.9 billion logged-in users visit YouTube every month. 94% of U.S. 18- to 24-year olds use YouTube, and 73% of all U.S. adults. YouTube is the top social site for U.S. teens: 85% of them use the service. 40% of U.S. seniors use YouTube. Only Facebook outranks YouTube in this age category.
WHEN YOU NEED THIS PLATFORM: YouTube is your best channel to use for video marketing. You can enjoy boosts in SEO, build your traffic and brand awareness, expand your social reach, market to audiences overseas, improve your ROI, and diversify your video marketing strategy with multiple channels.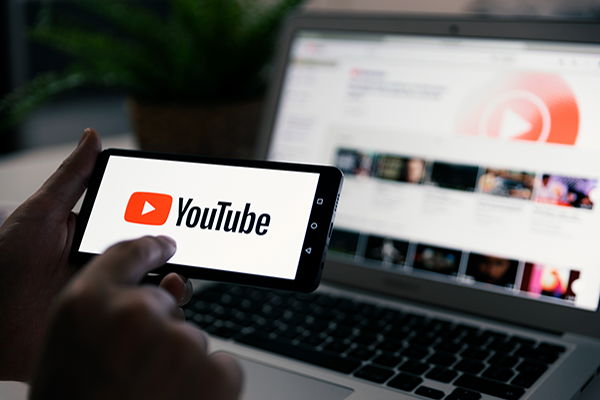 YOUTUBE
For Business
50,000
product review videos watched on YouTube during the last two years
94%
of U.S. 18- to 24-year olds use YouTube
61%
of businesses worldwide use YouTube
TWITTER
BEST FOR: B2C, some B2B
TOP INDUSTRIES: News and Information, Retail, E-commerce, Health and Wellness, Travel and Hospitality, Telecom, Finance, Fashion, Retail, Sports
AUDIENCE: 18 to 29, both men and women.
WHEN TO USE THIS PLATFORM. If customer service is highly important in your business, you can use this channel to tweet updates or to communicate about how your product or service performed. It is a great way to show your expertise. Another obvious use - making announcements or commenting on community issues. Use caution, though. You might anger some of your customers with your political or social opinions.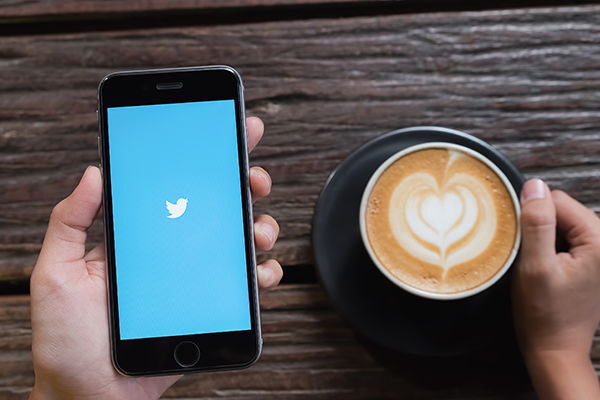 TWITTER
For Business
74%
of Twitter users follow small businesses to get product updates
84%
of businesses use Twitter to promote their brand
85%
of small-and-medium businesses with Twitter accounts say the platform is important for customer service