Why Facebook Remains a Digital Marketing Juggernaut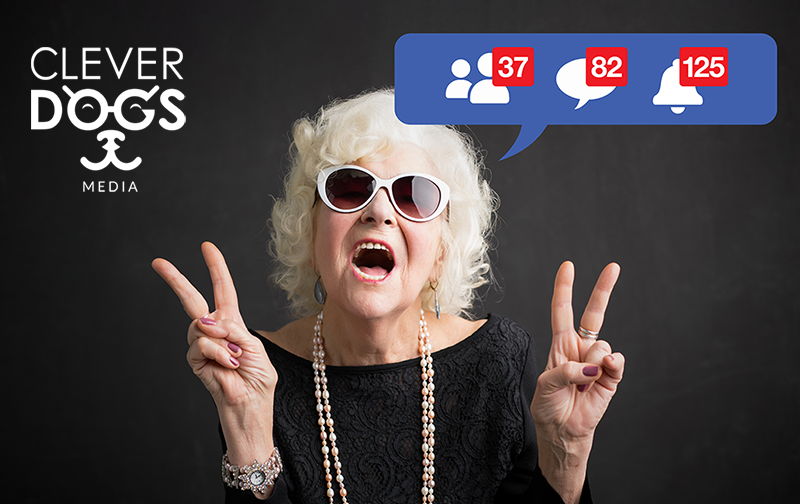 With all of the public and political criticism of Facebook in the news recently, you may wonder whether the social media channel should be in your digital marketing toolbox.
The answer is Yes, especially if you are serious about connecting to a specific audience and share your message. Even as Facebook tries to address its issues with bad actors, its reach and impact are unmatched even by its closest social media competitors. Facts are facts:
Facebook Overview
Facebook has 2.74 billion monthly active users, an increase of 12% year-over-year from 2020. No other platform that offers this kind of reach.


Facebook is the world's third-most visited website- outranked only by Google and YouTube. It's also the top Google search query.


Facebook is the second-most downloaded free app in the App Store.
Facebook Users
63% of the U.S. population over age 12 uses Facebook


32.4% of Facebook's audience is aged 25-34


Seniors are the fastest-growing group of Facebook users. More than 37% of people born in 1945 or earlier are on Facebook, up from 26% a year earlier.


74% of high-income earners use Facebook For those earning $75,000 or more, Facebook is the preferred social network.


Facebook is also the most popular social network (besides YouTube) for college graduates, with 74% of them using the platform. LinkedIn again comes second with this group, at 51%.
Facebook Usage
Facebook users spend 34 minutes per day using the platform


36% of people get news from Facebook


79.9% of Facebook users only access the platform on a mobile device


Local Facebook Group membership grew 3.3x this spring

Facebook Advertising
An average Facebook user clicks on 12 ads per month


Facebook has an advertising audience of 2.14 billion
Facebook Videos
60% of Americans who watch digital videos do so on Facebook. Only YouTube has a higher reach.


The average engagement rate for Facebook video posts is double that of text and image posts.


Mobile-first video drives a 27% higher brand lift.
Contact Us if you would like more information about your business engagement on Facebook.
Sources: HootSuite, eMarketer, Pew Research Center