Clever Dogs Media Becomes Formstack Agency Partner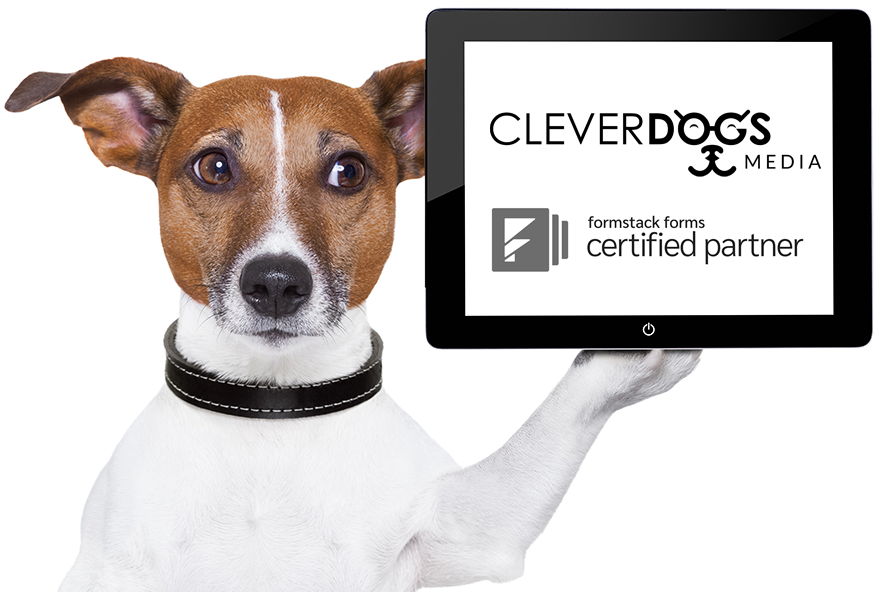 Clever Dogs Media has become a Formstack Forms Certified Partner, the company partners announced today.
Formstack, headquartered in Fishers, is a data management system that helps users collect information through various types of online forms, including surveys, job applications, event registrations and payment forms.
Sean Miller, Clever Dogs Media Partner, said the firm will be able to create customized website contact forms and other online information management tools for their clients.

"More of our clients are wanting to collect and manage their online leads. We believe this is an excellent solution. Formstack can be easily embedded into our client websites and also used for workflow documentation," said Miller.
Clever Dogs Media also is a partner agency with Zephyr CMS, a website content management system based in Indianapolis. Partner Jeff Owen said the Formstack and Zephyr products are easily integrated.
"Besides the ability to collect and manage information, we were struck by how easy it is to use the Formstack contact forms on our Zephyr mobile platform," Owen said.
Miller said Formstack will be integrated into current client websites during the next several weeks. Formstack will be built into new websites going forward.
About Us
Clever Dogs Media specializes in custom content, website development and marketing planning for companies and non-profit organizations.
Partners Jeff Owen and Sean Miller have a combined 75 years of experience in entrepreneur enterprises, media management, executive leadership, business development marketing and technology.
Clever Dogs' clients include professional service firms, manufacturing companies, healthcare providers and charitable organizations.