Why Websites Look the Way They Do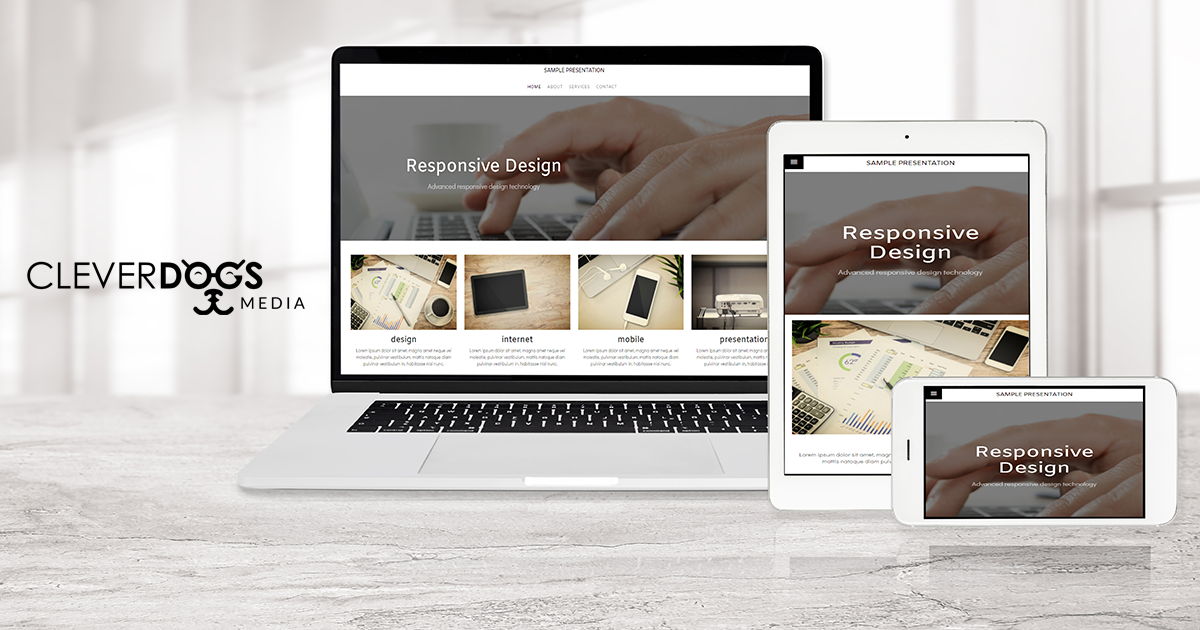 There is one good reason why today's websites look the way they do - data.
There is a natural tendency to design a site based solely on what a business owner "likes" or what an artisan conceives - an extrapolated appearance that has not been done before.
Research has shown, though, that appearance and navigation are best left to what users tell us through their feedback. That is why today's modern websites share common elements. They reflect what visitors like and dislike. As our partner Sean Miller puts it: "There is a reason why a Chevy SUV looks similar to a Ford SUV. Those companies make decisions based on data about car buyers' preferences for functionality and form."
We sometimes field requests from clients who want a unique design for a new website - believing a site that stands out as extraordinarily different than others will drive more visits and conversions.
There are two challenges to that thinking. First, websites designed without considering the user experience carry uncertain outcomes. Second, it is expensive. Extreme "out of the box" enterprise website projects require a year of development, multiple design concepts, lots of focus group testing and hours of custom coding by programmers.
So if you want something totally different, you should be prepared for the logistical challenges and high costs - just like any untested venture.
That's why we offer website themes that were created using today's proven visitor navigation practices, which we believe makes good business sense. Large companies can afford the investment of time and money on cutting-edge designs. Smaller business and nonprofit clients need fast, functional and clean presentations that get them traffic and validate their service or mission.
What We Know
based on our experience and that of our content management software partner, Zephyr:

Mobile Viewport is Everything
Between 60 to 80 percent of today's audiences visit websites using their smartphones. That's a small canvas for lavish designs. Latest studies indicate 8 in 10 visitors will stop engaging with a website that doesn't display well on their device. Website task forces should focus on how the homepage looks on the phone rather than a large monitor.
The Primary Objective is Conversion
While images and colors help tell the story and promote the brand, calls to action must be strategically placed on pages to get visitors to call, schedule an appointment or buy the service or product.
Less is More
The home page has less than 15 seconds to capture and keep the visitor's attention. A clean design, fewer words and obvious places to engage are most effective.
Load Speed is Essential
The slow appearance of content is the top reason why visitors leave a website. Also, fast load speed is essential in Google's search engine ranking criteria.
Keys to Effective Website Design
based on what digital marketing industry leader Hubspot says:
Simplicity
Content is easy to understand and animation is limited.
Hierarchy
Users naturally gravitate to important content.
Navigability
Links are simple and obvious.
Consistency
The design looks familiar throughout.
Accessibility
The site is compatible with all devices.
Conventionality
The presentation includes elements that users are familiar with.
So, while the design of a website is important, we recommend following best practices based on the research - and focus most of your efforts on content that resonates with visitors and inspires them to act.
WEBSITE DESIGN BY THE NUMBERS
94%
visitors find many websites to be too complex, too busy looking and lacking navigation.
74%
of website visitors return if they have a positive mobile view experience
83%
expect your website to load quickly (within 3 seconds) or they leave for a competitor's website.
ResearchGate . Akamai . HubSpot
MAKE YOUR WEBSITE
Beautiful. Fast. Secure. Responsive.
A website by Clever Dogs Media
offers a powerful, yet affordable solution to drive online traffic
tells your story and validates your business or nonprofit organization
captures leads through call-to-action features
hosts your blogs, videos and podcasts
integrates easily with third-party software