The Good and Bad of Google Reviews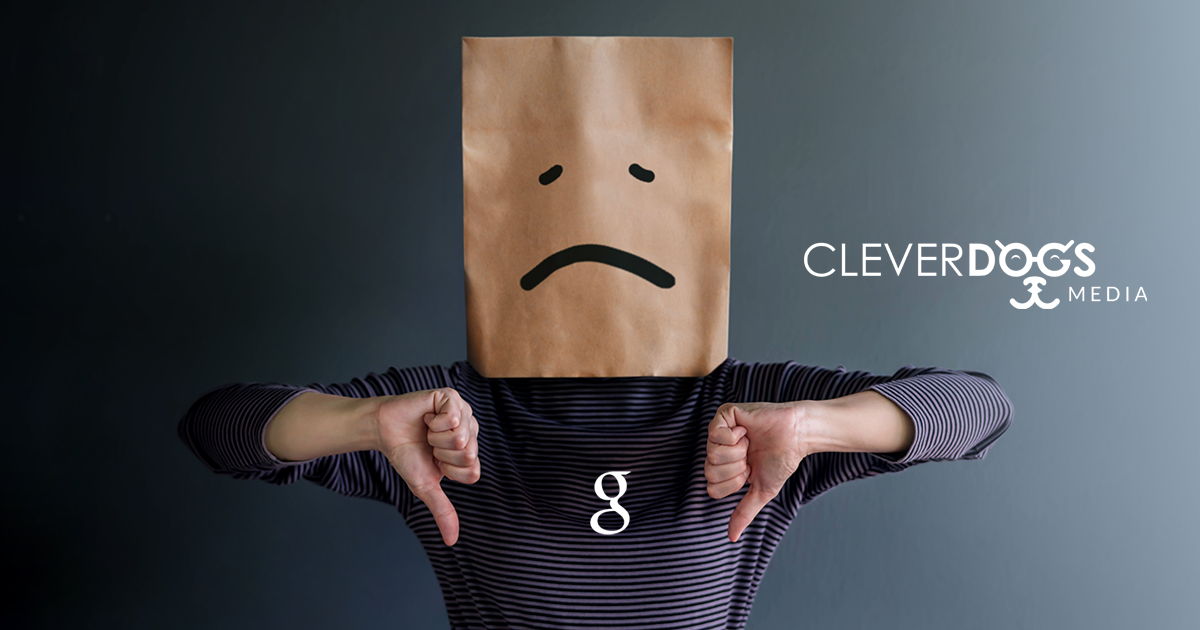 A negative Google Review can burn your business. It also can become an internet wildfire, if others decide to throw gasoline on the blaze.
So how do you tamp down the flames if you notice your Google My Business listing has a 1 Star review with a torching comment?
Let's start with avoiding the meltdown before someone lights a keyboard match. Though making every customer happy is nearly impossible, having a customer-centric culture significantly reduces your risk of bad reviews. Great customer service is still the best marketing tool.
Unfortunately, one team member having a bad day can send an angry customer straight to Google or social media to complain.
The other effective strategy is to secure lots of positive Google Reviews. Having many 4 and 5-star ratings and positive comments raises your overall rating score, validates your credibility and gets leads (clicks) into your buyer funnel.
Securing ongoing positive Google Reviews doesn't happen organically. A program that guides and encourages reviews should be part of your marketing program.
How to Get More Google Reviews
1. Secure a direct link where a customer can easily add a review to your Google page.
On your computer, sign in to your Google My Business Profile Manager.

In the left menu, click Home.

In the "Get more reviews" card, copy your short URL to share with customers.
2. Send the link to customers following an engagement (a purchase, a completed project, a customer service follow-up).
3. Include the link on digital customer receipts.
4. Periodically ask your social media followers to write a Google Review - and include the link on your posts.
5. Write a personal email to your key customers and ask them for a review. One word of caution - Don't send a boilerplate review for clients to copy and paste. Google's algorithms have that figured out and will flag your GMB listing.
How to Handle Negative Google Reviews
Because your customers are human beings, there is no way to completely avoid a bad review. When it happens, having a game plan to deal with legitimate complaints helps mitigate your online reputation.
1. Even though criticism raises your blood pressure, don't panic when the bad review hits. You owe it to your business and to the customer to fully investigate what happened and what triggered the issue.
2. Take the complaint seriously by evaluating and determining your options for a response - similar to how you would handle a complaint from someone who walks into your office or calls you on the phone.
3. Craft a measured and appropriate response - including an apology (if appropriate) and an offer to rectify the matter. Ask the customer to move the conversation offline by providing your email or telephone number for follow-up.
4. Try to keep the online engagement professional, and avoid confrontation. You also might include your name and position - especially if you are the business owner. Angry online customers often change their demeanor for the better if the owner or manager takes charge of their complaints.
How to Deal With a Fraudulent Review
Unfortunately, bad actors spend their day (and nights) writing fictitious negative Google reviews. Sometimes, they are scammers fishing for personal identity information. Sometimes, they are scoundrels hired to harm a competitor's reputation. Sometimes, they are trolls who get their kicks from online conflicts.
Dealing with fraudulent reviews requires time and patience - because Google does not provide an 800 number to call and report the issue. Here's a recommended game plan to flag a suspicious review:
1. Take time to make certain the review is fake. Check your emails and customer records to see if the person actually was a customer or if there was a previous complaint.
2. If you determine the review to be fictitious, respond in the comments by indicating you cannot find a record of them as a customer or their complaint. Remember, you are not only responding to the alleged complainant but your response is being seen by other reviewers and anyone who found you on their search.
3. Before you ask to remove or delete a review, read Google's reviews policy. If the review violates any of these policies, take these steps to file your complaint:
Clicking on the three vertical dots in the upper-right corner of the review, then click "Flag as inappropriate."
Enter your information and submit.
Remember that it may take several days for Google to address your request. They also may reach out for additional information, so keep checking your email.
Finally, make certain someone in your organization monitors your Google Reviews (your email account associated with your GMB is notified when one is posted). It's not good business to leave a negative review attached to your Google page without a response.