If the Marketing Genie Grants One Wish, Take Google My Business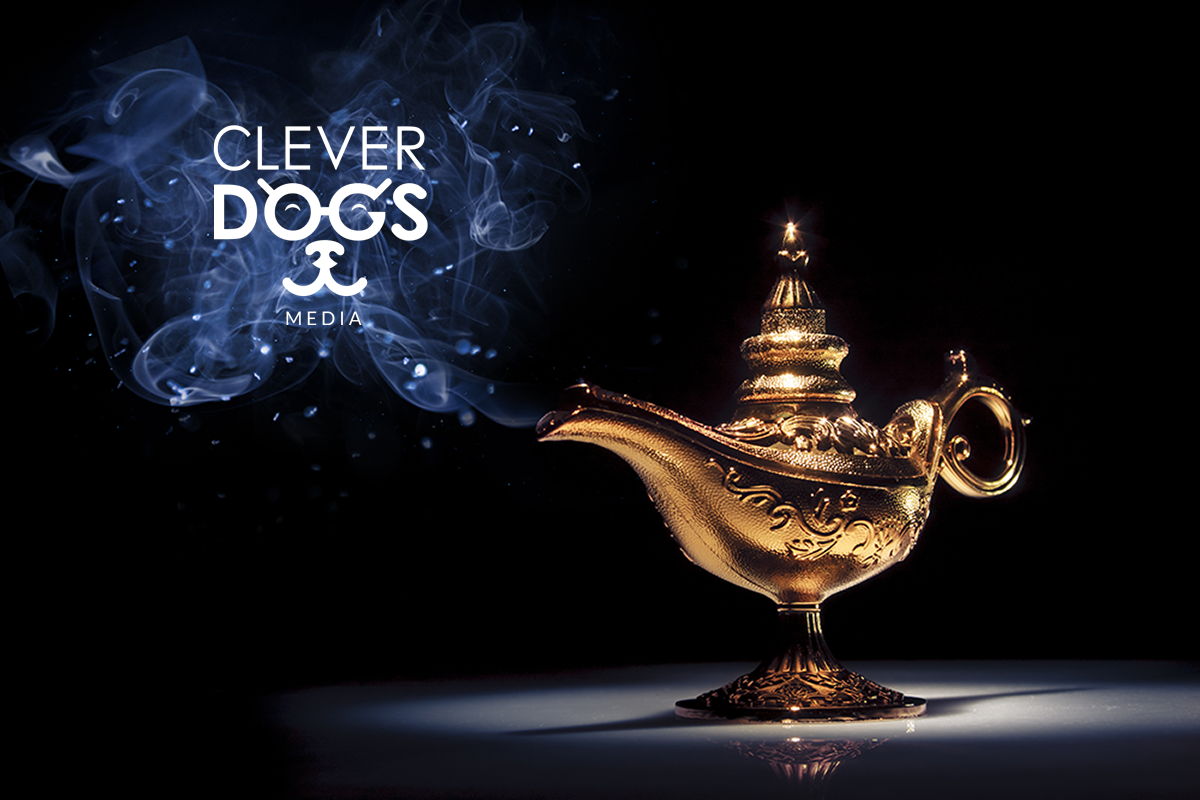 Let's say you are renovating an old building for your new business. You tear out a wall. And, behind the cracked plaster, you discover an oil lamp.
You rub the old lamp and - poof - a Genie appears. After a brief introduction, she proclaims: "I am granting you one free wish to market your new business."
What would you ask her to do?
If you don't ask her to set up a Google My Business account, you might as well toss the lamp in the trash, board up the old building and start looking for another job.
Yes, a robust website is very important to tell the story of your new business. Yes, social media posts, blogs and podcasts also are important ways to reach potential customers. But without a fully utilized Google My Business page, there is a better chance of your potential customers uncovering a magic lamp than finding your business.
According to a Google Insights survey in 2019:
Google has 92.18% of all searches worldwide. The next closest is Bing at 8%.
The average business is found in 1,009 searches per month, with 84% of these coming from discovery searches.
49% of businesses receive more than 1,000 Views on Search per month.
Car dealerships receive the highest number of calls and website visits from GMB, while hotels have the highest views on Search and Maps
5% of Google My Business listing views result in a website click, call, or direction request.
According to Inc.com: "Once you have claimed and optimized your GMB listing, one well-targeted search query could put you on the front page of search results at any time."

Why Have a Robust GMB Listing
Here are the key benefits:
Helps Customers Find Your Physical Location - The map and directs features allow customers to use their smart devices to easily direct them to your store or office.
Better Search Visibility - When you search on Google, you may have noticed a high-visibility panel near the top of the page (below paid ads and above organic results); it usually contains 3 local business listings and their information. These are populated with Google My Business listings.
Displays Useful Information - This includes your hours of operation, photos, call now button for mobile users, descriptions of your business.
Gain Customer Insight - The Insights tab offers you access to a wealth of analytics. The information you see is something you can customize.
Track Website Traffic and Audience - You can use the Google analytic tool in Google My Business to get statistics on your website traffic and audience.
Engage Customers Through Reviews - They are going to leave reviews whether you love them or hate them, and most potential customers will decide whether to buy from you or not based on what people are saying about your business.
How It Helps
Having a complete Google My Business listing helps market your company online in three ways.
1. Discovery Search - A user finds your listing by searching for a category, product or service related to your business, in which your business has a chance to appear at the top of search results within the local three-pack, the trio of local businesses Google chooses as representative of that category.
2. Direct Search - A user finds your listing by searching for your business name or address, in which case your listing will appear in the knowledge panel to the right of the search results.
3. Branded Search - A user finds your listing when searching for a brand related to your business.
What Lies Ahead
Last year, Google announced even more features coming ahead for Google My Business.They include:
Logos - Businesses will be able to display their logo on the upper right of the profile
Cover Photo - Businesses will be able to choose the photo users will see when they bring up the profile
Dynamic Photo Module - A prominent new carousel/slide show module is being introduced with the ability to add captions soon
Welcome Offers - These can be sent to customers/prospects who follow a business
Promotional Assets - Google is launching a new site to create and order stickers, posters and other promotional assets
Local Favorites and Short URLs - These will be searchable on Google and in Maps.
Best of all, a Google My Business listing is free, and it is a great launching point for Google Ads, a pay-per-click service that takes your organic search position to the next level. So, do this before the genie retreats into the bottle.
Sources: Google, Inc.com, Moz.com