Google Has a Need For Speed From Your Website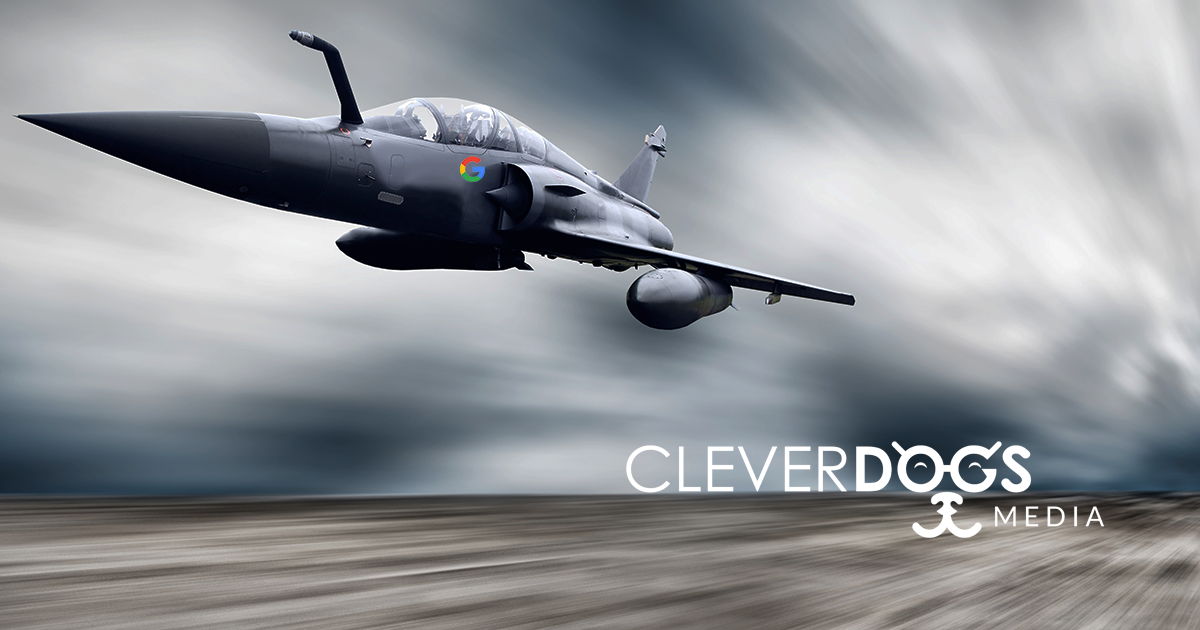 Google, the world's Top Gun search engine, deserves the nickname "Maverick". That's because its algorithms are focusing on the "Need for Speed" .
While websites with lots of bells and whistles look pretty, Google is placing an even greater emphasis on performance and functionality.
Google is rolling out in May a new ranking factor that measures the user experience on websites. If your website loads the content (including images) slowly or if page transitions are clunky, it will take a direct hit on the ever-important page rankings.
As one of our partners, Third Marble, notes: "Google now seeks to define and measure a more elusive - even abstract - factor in determining ideal optimizations: How a user experiences those enhancements."
That means lots of animation and pop-ups likely will be targets of Google's heat-seeking ranking missiles.
Google's targeting coordinates are not completely known to the public. Digital marketer Wordstream, another Clever Dogs Media partner, notes: "We know that while ranking factors and algorithms may shift, the characteristics Google is trying to parse out through them are quality, trustworthiness and performance."
That is why Google announced these metrics are being added to the mix:
Largest Contentful Paint (LCP)
This measures how long it takes for the largest content element to load - including an image or a block of text. High marks are earned when users feel that the site loads fast. In contrast, a slow site yields visitor frustration.
First Input Delay, and (FID)
This measures how long it takes the browser to respond, especially when clicking a button. Quick reaction by the website to a user's command earns a positive user experience.

Cumulative Layout Shift (CLS)
This measures the percentage of the site affected by lots of animation or other content the user did not expect. This includes pop-up advertising or requests to fill out forms, and the requested content is pushed to the background.

"Great page experiences enable people to get more done and engage more deeply; in contrast, a bad page experience could stand in the way of a person being able to find the valuable information on a page," Google wrote.

In laymen terms, Google will be looking for this when crawling your website:

Performance: The users' feel of speed that content loads appear on the screen.
Responsiveness: The speed of page reaction to user input.
Visual stability: The balance of a page when it loads - ideally content doesn't move around on the screen.
Other Metrics
These new metrics will be combined with existing experience-ranking factors including:

Mobile-friendliness
A secure URL connection (https)
Semantic saturation (relevant keywords and content)
Safe browsing
HMTL tags and metadata
Google My Business content and that matches website content
User behavior on the site (how far they dive into the content)
We constantly review what is happening on Google's radar and provide our clients the latest advice on how to keep their websites Google-friendly. Our Zephyr CMS is designed for speed and is ranked atop the Google metrics. We also make certain the content we upload enhances the site's turbo thrusters.