New Wine Business Coming to Historic Fountain Square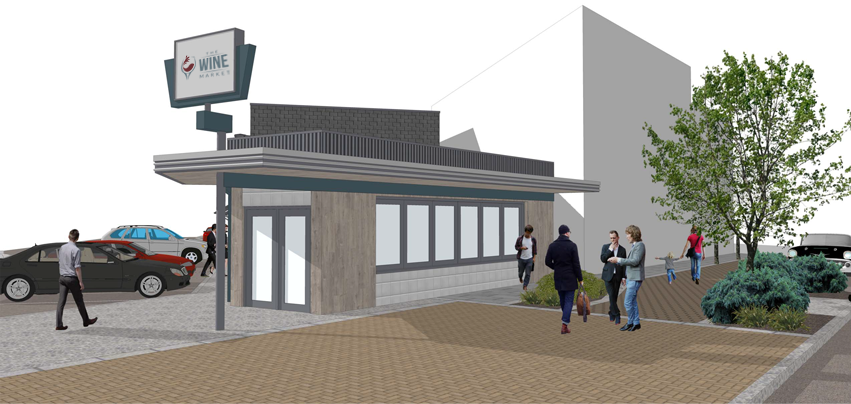 INDIANAPOLIS – A new wine market and gathering place is coming to a historic neighborhood on the city's south side.
The Wine Market at Fountain Square will be located at 1031 Virginia Avenue, in the heart of Fountain Square and along the Indianapolis Cultural Trail.
The building, which housed Skip's Market grocery for many years, is being renovated to include seating for approximately 50 guests and an additional 24 people in a small private event place on a second level.
Partners Kris Bower and Zachary Davis of KZ Investments LLC said the Fountain Square location was perfect because of the neighborhood's eclectic mix of independent restaurants, bars, breweries and shops.
"Sitting right beside the Indianapolis Cultural Trail offers easy access and visibility," Bowers said.
"Patrons will visit The Wine Market for two specific purposes: to sit and enjoy wine and light snacks or to purchase bottles of wine to serve at home," Davis said.
The partners said the atmosphere will be ideal for people to meet after work or during the afternoons. The private event area will be suited for meetings of local companies or community groups or families and friends wanting to host a party.
"We will have a casual atmosphere – a place where you can relax and enjoy time with others," Bowers said.
The building design has been approved by the Indianapolis Historical Preservation Commission. Bower and Davis plan to complete their renovation and open in October.
Clever Dogs Media will be the marketing partner of The Wine Market of Fountain Square.
Additional Information
Kris Bowers, KZ Investments LLC
317. 201.5716
Ready to get Started?
Let's Begin a Conversation.