Social Media
Michelle, a very clever person, crafts great social media posts.
Michelle Antoine's Story
Michelle found her love for all things social media, digital marketing, and AdWords while awaiting her Hogwarts acceptance letter. Until that letter flies through her chimney, she'd decided to learn all she can about all things social. From organic social content creation to social media advertising to AdWords campaigns, Michelle makes sure that each client's posts have images that are formatted to the correct size and posted at the optimal times. Not to mention creating excellent social media advertising campaigns!
When not on vacation or at her local Jamba Juice, Michelle hopes to one day to live in a world where it is socially acceptable to bring your cat everywhere with you, always sets a goal to read at least 50 books a year, and can pretty much relate any conversation back to a Friends episode. Oh, and one day hopes to cuddle a polar bear cub! She doesn't have a dog of her own but she is always excited to meet one and give lots of ear rubs when she crosses paths with one!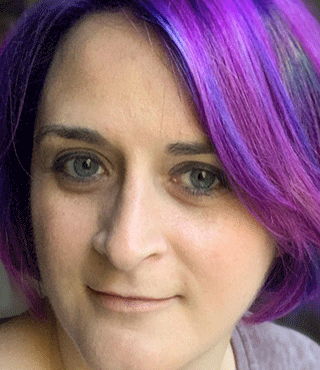 Ready to get Started?
Let's Begin a Conversation.