Our process helps uncover your true audiences, and creates the best message and channels to engage them.
DISCOVERY
Market
Competition l Customer Needs l Product Profit Evaluation l Growth Opportunity Profiles
Buyer Persona
Ideal Customer(s) Profile l Media Evaluation
Evaluate Data, Trends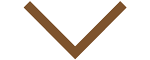 CONNECTION
Message Development
Calls to Action Words l SEO Key Words
Marketing Activities
Current Practices l Media Assessment l Investment Assessment
Identify Opportunities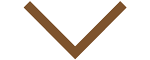 THE PLAN
Recommendations
Target Audience(s) l Messaging Strategies l Branding Toolkit l Activities l Budget
Training
Social Media l Inbound Marketing l Traditional Marketing
Implement
Ready to get Started?
Let's Begin a Conversation.