6 Reasons Why Disney Succeeds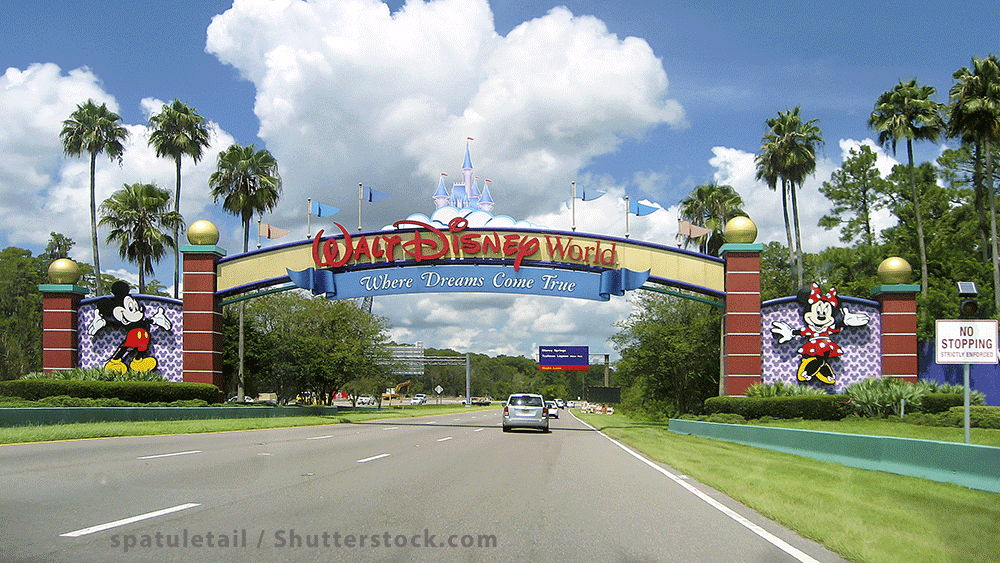 Disney World is still the happiest place on Earth – and for good reason.
More than 45 years after opening, Disney's four theme parks, shopping and entertainment centers and two water parks in Orlando still attract 56 million people annually.
That phenomenal success begs two questions: Why? and How?
My wife and I recently visited for the fifth time (our first without a son or nieces and nephews in tow), to relive our youth and escape some of the political madness.
While looking out our hotel window one morning and seeing all the preparations going on for another busy day at the Magic Kingdom, I wondered what every business or nonprofit leader could learn from a Disney experience.
There are several books and seminars that take deep dives into Disney's formula for success. But here are a few things that came to my mind while watching thousands heading for a magical day:
They enhance customer experience with simple solutions.
Carrying my wallet, cash and keys throughout the parks used to be a security issue when we first visited 20 years ago. This time, our computer-chipped Magic Bands served as our park passes, charge cards, room key and personal IDs. When we bought mouse ears, we swiped our wristbands for payment. Unlocking our hotel door was as easy as showing our wrists to a pad. With another scan, our shopping packages were sent to a location near the park exit for pickup at our convenience.
They accommodate their visitor's special needs.
At their restaurants, we informed our waiter or waitress about my wife's food allergies. Every time, the chef came to our table, confirmed what ingredients were her allergens and then prepared food she could eat. We also saw endless other accommodations for visitors needing wheelchairs, scooters and visual assistance. They know that many people want to spend time and money at their parks, if they can just get a little help.
They highly value human interaction.
Signage is minimal in the Disney parks. Staffing is not. They want someone to help you as often as possible. I asked a hotel staffer for directions to the ice machine. He set aside his stack of sheets and took me to it. Disney Cast Members smiled, politely answered the most basic questions and always wished us a "Magical Day." They made us feel special, even though we were only two of thousands they would see that day.
They sell their price of progress.
Disney is constantly improving. During our visit, construction was under way for new Star Wars and Toy Story attractions. Their Rock 'n' Roller Coaster was being updated. This could have been an annoyance and an inconvenience. But they posted photos and shared information about what was happening. Cast members were stationed around the park to explain what was happening. They apologized for rerouted trails but promised the upgrades would be worthwhile. They got us excited about the new ventures – which means we likely will return (and spend money).
They have a plan (and quickly execute it) when things go wrong.
The Monorail malfunctioned one time after we boarded it at our hotel's station. They didn't keep us in the car for long. They promptly asked us to exit and quickly brought in extra buses to transport us to our destination. They also apologized to each visitor.
Their information is available at the customer's convenience.
Everything we needed to know about our dinner reservations, Fast Passes, hotel bills, park waits, weather forecasts, special events and menus was on the "My Disney Experience" cell phone app. (Did I mentioned they have hyper-fast and extremely reliable Internet service throughout their resort?) Printed schedules of special events and at least six Disney television channels were available in our hotel room.
Shortly after our stay, I received an email asking for customer feedback on everything from the food quality to the hotel room condition to the greetings by the cleaning staff. It took almost 15 minutes to complete the exhaustive survey.
That's how much they want to know about their visitor's experience and what they need to do to keep us coming back. Following their model certainly could make a business or nonprofit leader's dreams come true.
Jeff Owen now enjoys his morning coffee in a new Mickey Mug he purchased at Epcot using his Magic Band.
Ready to get Started?
Let's Begin a Conversation.